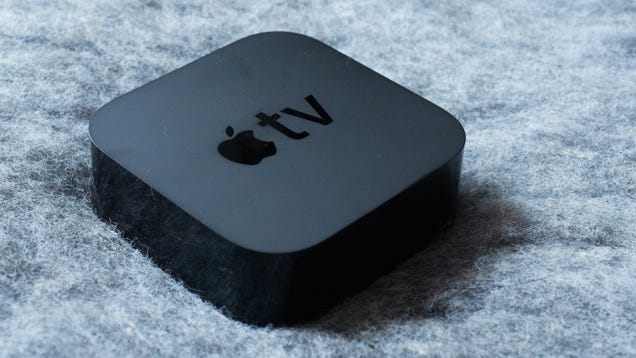 Hot on the heels of new rumors about Apple's own forthcoming app bundles, Apple TV may be preparing to launch a discounted bundle for a pair of very good third-party streaming services: Showtime and CBS All Access.


Read more...



RELATED ARTICLES
The $4.99-a-month service includes more than 125 games you can play now.
Apple TV Plus is the gadget giant's competitor to Netflix, Disney Plus and the like, and it's streaming a new series based on a soccer commercial (really) starting Friday.
The coronavirus pandemic has accelerated some companies' plans to adopt secure access service edge (SASE).

Last summer, Gartner estimated SASE adoption at less than 1% of enterprises and said it would take five to 10 years before the technology reaches mainstream. But today, SASE is one of the main topics of client interest, according to Gartner analyst John Wheeler.

READ MORE: How SD-WAN is evolving into Secure Access Service Edge

To read this article in full, please click here



RELATED ARTICLES
As the coronavirus spreads, public and private companies as well as government entities are requiring employees to work from home, putting unforeseen strain on all manner of networking technologies and causing bandwidth and security concerns.  What follows is a round-up of news and traffic updates that Network World will update as needed to help keep up with the ever-changing situation.  Check back frequently!

UPDATE: 3.26

Week over week (ending March 23) Ookla says it has started to see a degradation of mobile and fixed-broadband performance worldwide. More detail on specific locations is available below. Comparing the week of March 16 to the week of March 9, mean download speed over mobile and fixed broadband decreased in Canada and the U.S. while both remained relatively flat in Mexico. What is the impact of the coronavirus on corporate network planning? Depends on how long the work-from-home mandate goes on really. Tom Nolle, president of CIMI Corp. takes an interesting look at the situation saying the shutdown "could eventually produce a major uptick for SD-WAN services, particularly in [managed service provider]    Businesses would be much more likely to embark on an SD-WAN VPN adventure that didn't involve purchase/licensing, favoring a service approach in general, and in particular one with a fairly short contract period." Statistics from VPN provider NordVPN show the growth of VPN usage across the globe.  For example, the company said the US has ex