It didn't even take 48 hours after Facebook announced its cryptocurrency scheme for the government to raise an eyebrow. House Financial Services Committee Chairwoman Maxine Waters called for Facebook to halt development, and now the Senate Committee...

RELATED ARTICLES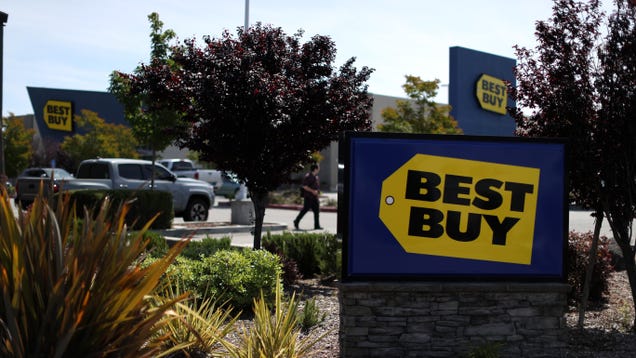 Apple's notorious for putting strict rules on who can and can't repair their products—a sore point for Apple haters and lovers alike. But in a blog today, Apple announced that it's expanded its authorized service network to include every Best Buy in America.

Read more...



RELATED ARTICLES
Facebook's plans to mint its own digital coin will test the company's consumer credibility. After being savaged for months for its cavalier attitude toward users' privacy, the social network will be asking those same users to trust its new cryptocurrency. The currency, called "Libra," will be stashed in a digital wallet, the first product of new Facebook financial services subsidiary Calibra.
Live sports streaming service fuboTV is expanding further into non-sports content with today's news that it's inked a new multi-year deal with Discovery, Inc. that will bring 13 Discovery television networks to its service over the weeks ahead. The new additions will include Discovery Channel, TLC, Investigation Discovery, Animal Planet, OWN: Oprah Winfrey Network and […]
The video service has been under increasing pressure from parents and consumer groups for the way it handles children's videos.
Quibi, the short-form video platform founded by Jeffrey Katzenberg, hasn't even launched but has already booked $100 million in advertising sales, according to a report from The WSJ this morning. The company, which aims to cater to younger viewers with premium content chopped up into "quick bites," says it has already booked advertisers including Protector […]

RELATED ARTICLES
by Larry Magid This post first appeared in the Mercury News I'm about to report on some interesting numbers from Facebook regarding inappropriate material it deleted from its service, but first I'd like to warn users about the types of materials you may be providing not just to Facebook but to third-party developers. Beware of apps bearing 'insight' You have undoubtedly heard about the scandal where data from tens of millions of Facebook users were collected by a researcher, via a personal quiz called "thisisyourdigitallife" and turned over to Cambridge Analytica for the benefit of the Trump campaign. And now, according to New Scientist, another personality quiz app called myPersonality exposed personal data of 3 million Facebook users, including "the results of psychological tests." I'll give you the same advice that I give my friends and family. Don't take these tests and quizzes, regardless of whether you find them on Facebook, in the Apple or Android app store or on the web. It may be fun to find out what type of animal you resemble or who among your friends is a true soulmate, but there is a reason that developers of these apps have invested in something they're letting people use [...]