In recent years we've seen gaming phones carve out their own niche category, handsets that ramp up the specs and the screen sizes, and include customizations to appeal to power users and serious gamers. A year after launching its first gaming phone, Asus is back with the ROG Phone II.

.. Continue Reading Asus launches its faster, bigger, flashier gaming phone sequel

Mobile Technology

Asus Mobile Smartphones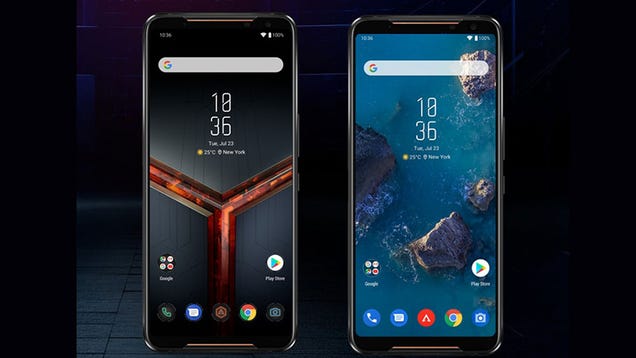 Last year's ASUS ROG Phone felt like one of the first gaming phones that actually made sense. But for its second attempt, Asus has doubled down on everything: Between its big 6.6-inch screen, a new processor from Qualcomm, and an absolutely massive battery, Asus may have just created the most powerful Android phone on…

Read more...



RELATED ARTICLES
Acer's Nitro 7 is a classic example of how every decision matters when building entry-level gaming laptops. Every component must be second-guessed, every trade-off weighed, because a mere $50 can be the difference between standing out and stalling out. Do you opt for a better screen or more storage space? A better GPU or more RAM? High-end laptops get to have it all, but budget-friendly machines don't have that luxury.

Trouble is, sometimes you get a laptop that's perhaps perfect for one niche, but suboptimal for your average buyer. Acer's Nitro 7 opts for an above-average (for this price point at least) display, a generous amount of SSD storage, and a top-tier CPU—but it skimps on the graphics card, a fairly important component for a gaming laptop.

To read this article in full, please click here