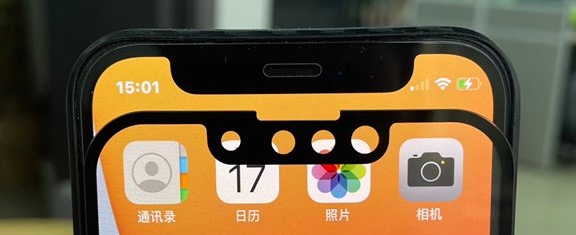 Leaker known as "DuanRui" has shared more images that could give us our best look yet at Apple's redesigned notch for the iPhone 13. The new pictures follow similar images shared by the leaker last week, but the latest shots include a comparison with the existing iPhone 12 notch.


Here's what we know and think we know about Apple's next major operating system update, iOS 15.
The US has a slew of new stimulus bill tax credits and breaks coming in 2021 and 2022, and your taxes have everything to do with it. We'll tell you what you need to know.
The best iPhone features are always the ones you find accidentally. These are the iOS 14 tricks Apple kept hidden.
Switch Pro, Switch XL, Switch 2: We don't know its name, but Nintendo's new Switch could have a bigger screen and be 4K-ready.
Half of your child tax credit money will come this year in monthly payments -- you'll get the other half in 2022. Here's what else you need to know about the child tax credit checks.

RELATED ARTICLES
New stimulus checks for $1,400 are still arriving for millions of Americans, even those who already got some money. Here's what's happening today.

RELATED ARTICLES
The Jake Paul vs. Ben Askren event has begun. Here's what to know...
Finding a PS5 is tricky business, as new consoles are immediately snapped up by keen customers.