Trump calls 99% of COVID cases "harmless" in his July 4 speech. FDA Commissioner Stephen Hahn refused to comment on the claim.


Ex-national security adviser also says any decision to withhold intelligence would 'certainly not' be 'made only by the briefer' * Trump uses Fourth of July to stoke division on virus and raceDonald Trump's claim not to have been briefed about intelligence suggesting Russia paid Taliban-linked militants to kill US soldiers is "just not the way the system works", former national security adviser John Bolton said on Sunday.Bolton was appearing on Face the Nation, the Sunday talk show from ViacomCBS, the communications giant which owns Simon & Schuster, the publisher which put out Bolton's Trump White House memoir, The Room Where It Happened, over the president's objection.Elsewhere, former Obama national security adviser Susan Rice said Bolton would have known about the bounties intelligence while he was in the role, which he left in September 2019, and would therefore have briefed Trump himself."I don't buy this story that he was never briefed," Rice told NBC's Meet The Press. "I believe that … when the information first came to light in 2019, my successor, John Bolton, would have walked straight into the Oval Office, as I would have, and informed the president of this intelligence."Bolton's book, a tell-all which sold nearly 800,000 copies in its first week in stores, is named for the Oval Office and contains numerous shocking descriptions of Trump's behaviour. But it does not mention the alleged bounties plot."I'm not going to disclose classified information," Bolton t

RELATED ARTICLES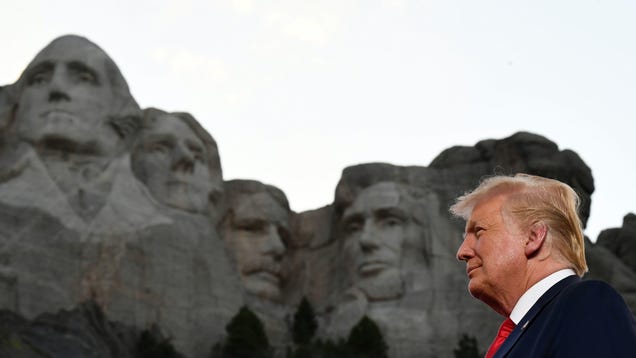 In the shadow of Mount Rushmore on Friday, President Donald Trump decided to celebrate the nation's Independence Day by launching a diatribe against liberals, cancel culture, and the "angry mobs" of protestors toppling statues of colonizers and white supremacists. While that may just sound like another Friday at this…

Read more...