RELATED ARTICLES
During a panel discussion Tuesday, the iPhone maker's CEO continues to push privacy, encryption and environmental issues.
In a wide ranging interview that touched on topics such as politics, climate change and discussions he's had with President Trump, Apple CEO Tim Cook said the San Bernadino case was "very rigged" and should have gone to court.
"What we're doing isn't working," Cook said
It's the late 1980s and pilot fish is working on business application development for an aerospace and defense contractor where physical security is surprisingly lax. There's a guard on duty at the front desk during business hours, but that's about the extent of it. That changes with the announcement that all personal gear will be subject to inspection on leaving the building.

To read this article in full, please click here


After years of user complaints, it looks like Apple is starting to prioritize repairs for busted MacBook and MacBook Pro keyboards. According to a memo obtained by Mac Rumors, Apple has started to stock its retail locations with necessary parts so Ge...

RELATED ARTICLES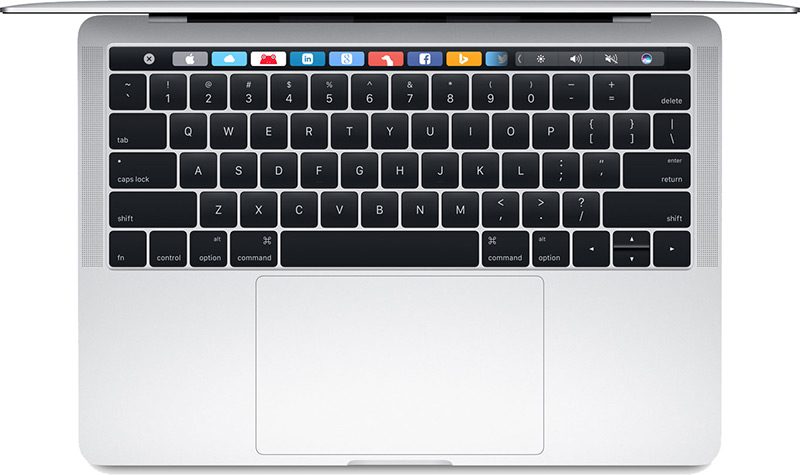 Apple has indicated that most MacBook and MacBook Pro keyboard repairs will be required to be completed at Apple Stores until further notice, rather than being shipped to an off-site Apple repair center, according to an internal memo shared with Apple Store employees last week and obtained by MacRumors.



RELATED ARTICLES
The Keychron K1 Wireless Mechanical Keyboard may as well be the anti-butterfly keyboard. It's thicker than Apple's MacBook and Magic Keyboard. It has wild RGB lighting. It has an 87- or 104-key layout. And most importantly, its keys don't get stuck.

I've been using the Keychron K1 Mechanical Keyboard with my MacBook Pro for a couple of months and it's hard to switch back. I'm not generally a fan of the clickity-clack noise that mechanical keys make, but the Keychron K1 made me a believer in Blue switches. I imagine that in a quiet office I'd get a few dirty looks, but I actually grew to like the sound. Typing on it is way more pleasurable than the cramped and noisy MacBook keyboard, and its function row is inherently more useful that the Touch Bar.

To read this article in full, please click here


The 18-year-old New Yorker claims he "was forced to respond to multiple false allegations" in several states, causing him severe stress and damaging his reputation.

RELATED ARTICLES