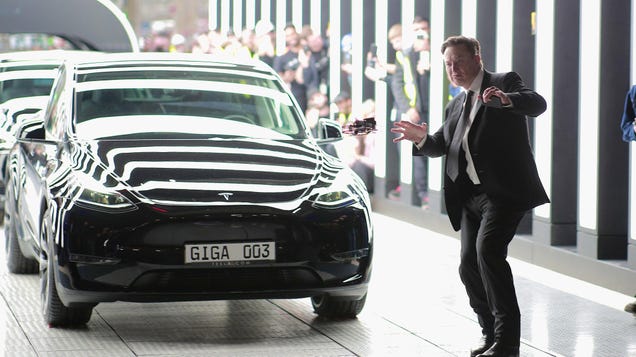 Tesla CEO Elon Musk tried to convince investors that his chaotic ownership of Twitter was actually good for the electric carmaker, despite the fact that Tesla shareholders have seen their stock price plummet since Musk decided to buy the blue bird app on a whim last year.

Read more...



Fortunately, that's not necessarily the case if you've just moved from Windows 8.1 (or older) to a newer version of Windows. If you're encountering an error when trying to access your NAS over your home network, a file-sharing protocol issue is likely the problem. Some older NAS units use Server Message Block v1.0 as their network file sharing protocol—but Microsoft eventually disabled it by default for security reasons in Windows 10. The policy also carried over to Windows 11.

You can get around this incompatibility in a few ways, depending on your NAS' manufacturer. The most ideal option is applying a software update that enables support for SMB v2 or higher, but not all vendors added this support. If that's the case, you can try enabling NFS, an alternative protocol, in both your NAS' management interface and in Windows.