A small number of top clergy members and nuns attended the traditional service the Vatican modified in response to the novel coronavirus outbreak.


Michael Gove described the conspiracy theory linking new 5G masts to the coronavirus pandemic as "dangerous nonsense" as the UK death toll rose by more than 700 to 4,313.The cabinet secretary spoke out at the government's daily Covid-19 briefing after NHS England confirmed that a five-year-old child with underlying health conditions had become the youngest victim of the outbreak.


Authorities in some India states warned on Saturday that lockdowns to rein in the coronavirus pandemic could be extended in parts of the nation as the number of domestic coronavirus cases rose above the 3,000 mark. Prime Minister Narendra Modi ordered a three-week lockdown of India's 1.3 billion people on March 24 to avert a massive outbreak of infections. The country has recorded 3,072 coronavirus cases, of which 75 people have died.


* Coronavirus: world map of deaths and cases * Coronavirus - latest global updates * See all our coronavirus coverageThe number of confirmed cases of Covid-19 continues to grow in the US. Mike Pence, the vice-president, is overseeing the US response to the coronavirus.So far, 80% of patients experience a mild form of the illness, which can include a fever and pneumonia, and many of these cases require little to no medical intervention. That being said, elderly people and those with underlying conditions such as diabetes or heart and lung issues are the most vulnerable. The coronavirus death rate in China for people 80 or over, in the government's study of more than 72,000 cases, was 14.8%.default default default * Due to the unprecedented and ongoing nature of the coronavirus outbreak, this article is being regularly updated to ensure that it reflects the current situation as best as possible. Any significant corrections made to this or previous versions of the article will continue to be footnoted in line with Guardian editorial policy.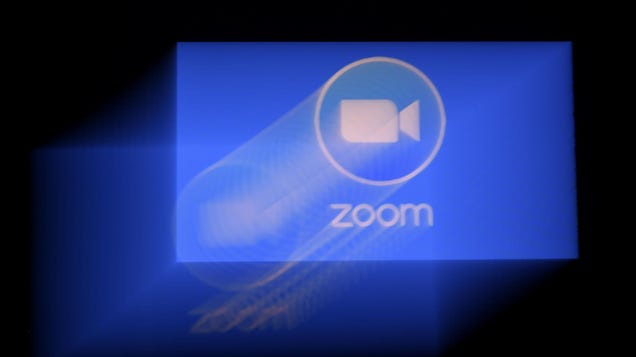 For those unaware, Zoom officially has a porn problem. The multibillion-dollar video messaging mainstay among employees at Johnson & Johnson and the Department of Homeland Security—not to mention a household name among currently house-bound citizens across the country—has been rocked by story after story of pranksters…

Read more...