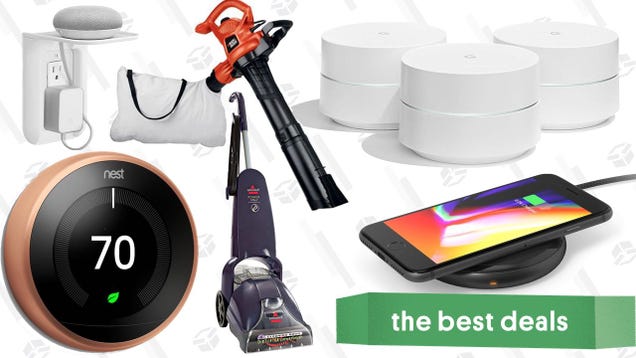 Nest smart home products, a fast wireless charger, and our readers' favorite Wi-Fi routers lead off Saturday's best deals from around the web.

Read more...


There's little doubt that air quality has generally improved in the US in recent decades, but quantifying that improvement has been difficult. However, a recently published University of North Carolina study might have produced a more tangible figur...
Tesla already has a feature to prevent its electric car interiors from overheating. Not everyone knows that, though, and that's a problem when people may call the cops or break into your ride to rescue a pet that's actually quite safe. You might no...
Google Assistant might soon have its own list- and note-taking functions instead of leaning on third-party apps. The 9to5Google team has sifted through the Google search app's code to discover an unannounced "Lists and Notes" web app for Assistant t...
Amazon.com Inc., battling Google for voice-assistant supremacy, is accelerating efforts to make Alexa more useful, offering developers incentives to add games, enhance AI skills.
Saudi Arabia may have done more than use large-scale social media campaigns to stifle political opposition. New York Times sources claim the country was "grooming" a Twitter engineer, Ali Alzabarah, to snoop on the accounts of dissidents and other t...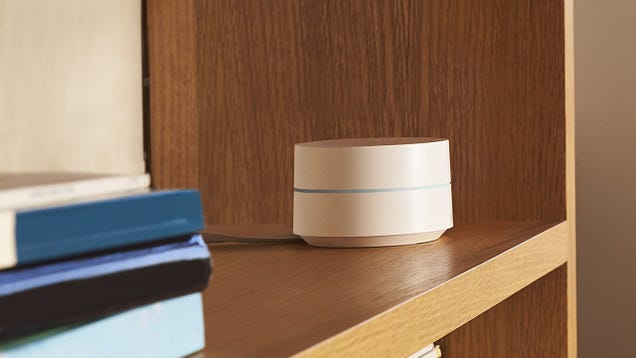 Google Wifi is one of the highest profile competitors in the exploding mesh router market, and our readers' favorite mesh system. If you have a big house, and could make use of a three-router array, Amazon's marking down the ', 'B01MAW2294');window.ga('unique.send', 'event', 'Commerce', 'gizmodo - It's a Great Day to Buy the Reader-Favorite Google Wifi Mesh Router System', 'B01MAW2294');" data-amazontag="gizmodoamzn-20" href="https://www.amazon.com/gp/product/B01MAW2294/?tag=gizmodoamzn-20&ascsubtag=5db4fcb61156b63ecd2cca5641f80d3cebfbd9ce"system to just $250, within $1 of the best price they've ever listed.

Read more...


The iPhone XR made its entrance today, but that's not the only new product available in the Apple Store. The company also introduced a USB-C charger for the Apple Watch. Up until now, the only official option for charging your Apple Watch was a USB-A...
It's always a good idea to keep a spare flash drive on hand to help you move and store data in a pinch. Today, you can choose one of two 32GB SanDisk flash drives for less than $11, making that preparedness and convenience cheap.

The SanDisk Cruzer Fit is $7.48 todayRemove non-product link, down from a list price of $16 and its lowest price. This tiny USB 2.0 drive features a built-in LED light so you can tell when your drive is working. It also provides an extra layer of security through its compatibility with SanDisk's Secure Access software. This drive is a hit on Amazon, with 4.5 stars out of 5 across more than 12,000 user reviews.

To read this article in full, please click here



RELATED ARTICLES