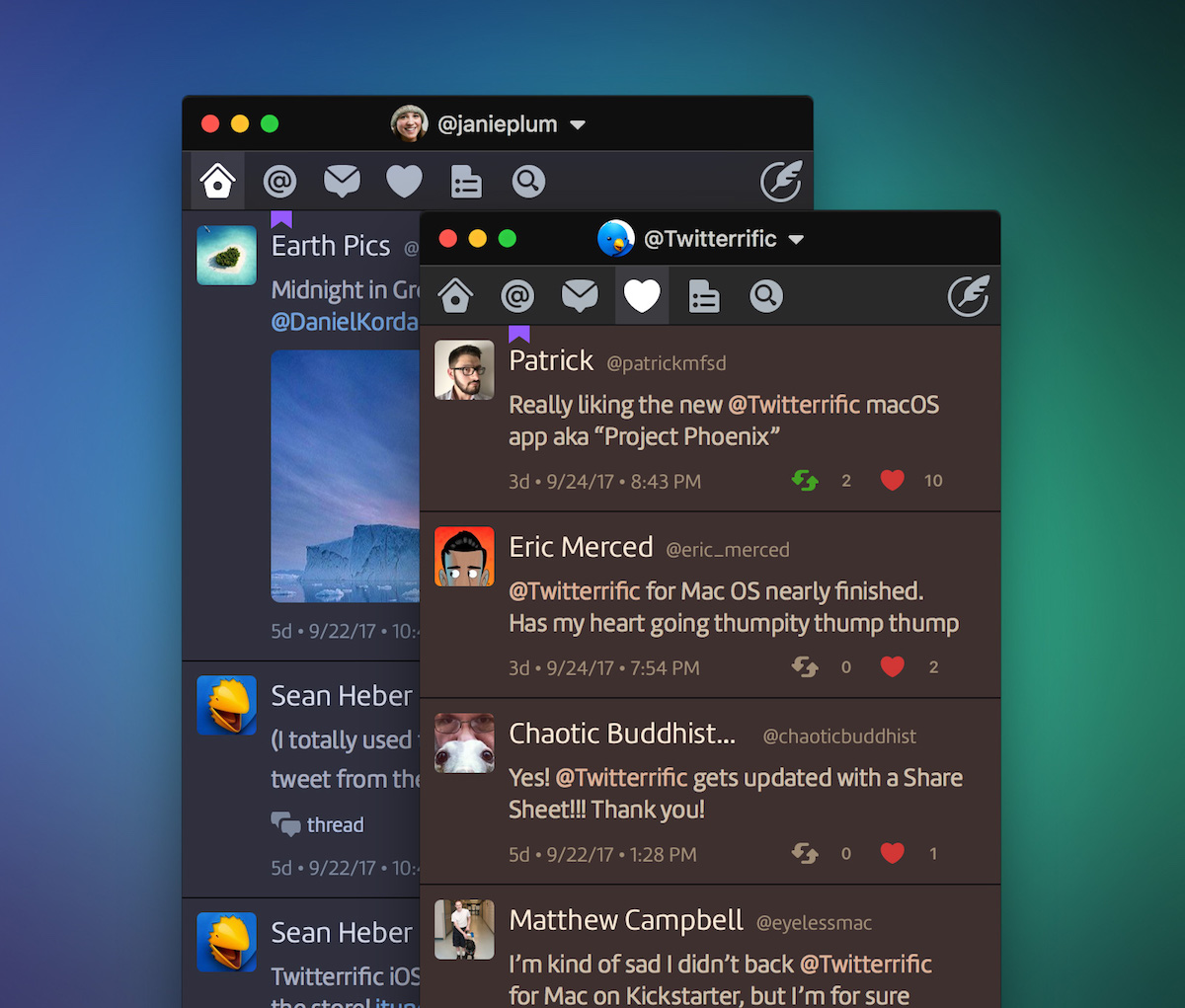 Third-party Twitter client "Twitterrific" has dropped the price of the latest Mac app -- Twitterrific 5 for Mac [Direct Link] -- to $7.99, down from $19.99. The new price tag marks the lowest that Iconfactory's app has ever been on the Mac App Store, and follows a 50 percent discount to $9.99 that emerged in December 2017.


It's not just cashed-up dads jumping on cryptocurrencies, juice companies are doing the same too. Australian juice chain Boost have launched a competition where customers can win one Bitcoin, if they can correctly guess the price of the cryptocurrency at 12 p.m. the following Monday.  SEE ALSO: Say hello to Buttcoin and the community celebrating Bitcoin's fall Only one person can choose a certain price, to ensure there's no splitting of the prize. At the time of writing, one BTC is equal to $10,569 (A$13,387.76), but as we've seen lately BTC's price has been fluctuating a lot in recent weeks. Boost will have one BTC a week to win over four weeks. Like any in-store competition you'll need to buy a juice to get an entry code, which you can enter in the chain's app and guess BTC's prospective price. As for people who might not be following the cryptocurrency rollercoaster, you can also get the app to pick a price for you. Boost's effort is the latest in a string of cryptocurrency-aligned competitions: There's a puzzle game which lets you win one BTC if you can successfully crack it.  Surely investing in cryptocurrencies is already enough of a game? [h/t CNET ] WATCH: It's so easy to save money and eat healthy with zero-waste cooking


By Michelle Price WASHINGTON (Reuters) - President Donald Trump attacked the FBI and lawmakers probing suspected Russian meddling in the 2016 U.S presidential election, drawing sharp criticism for saying an excessive focus on Russia led investigators to miss signs that could have prevented a deadly school shooting in Florida. In a series of tweets over the weekend from his Mar-a-Lago estate in Florida, Trump said congressional investigations and political "hatred" showed Russia had succeeded in sowing "discord, disruption and chaos" in the United States.


Word on the street is that Samsung has the iPhone X dead in its sights.