* Demonstrators in close proximity, many without masks * Trump under fire as violence flares across America * George Floyd protests: live coverageEven as all US states continue further phased reopening of businesses and social movement amid the coronavirus pandemic, governors, mayors and public health officials across the US are raising fears of a surge in cases of Covid-19 arising from escalating protests over the death of George Floyd.Floyd, 46, died in Minneapolis a week ago, on Memorial Day, during an arrest by four police officers. The killing focused a fierce light on police brutality towards African Americans, and stoked protest and violence in most major cities.According to figures from Johns Hopkins University in Maryland, the US has seen nearly 1.8m infections and surpassed 105,000 deaths  in the Covid-19 pandemic. In a country that does not have universal healthcare, the crisis has disproportionately affected minorities, particularly those who live in crowded urban areas.Images of demonstrators in close proximity, many without masks, have therefore alarmed leaders - to the point where some are pleading with those on the streets to protest "the right way", in order to better protect themselves.On Monday, New York's governor, Andrew Cuomo, expressed concern about "super spreaders" in the crowds of protesters seen across the state, but especially among throngs in New York City. New York City's mayor, Bill de Blasio, also urged protesters to maintain social distancing and wear masks."Obviously we don't


One of the hospitals in Italy that has borne witness to the worst of the pandemic says that it's noticed a marked change in their new patients: the virus inside them seems to be losing its potency.

Alberto Zangrillo is the head of the San Raffaele Hospital in Milan. Talking to Italy's RAI television, he said: "In reality, the virus clinically no longer exists in Italy."

According to Zangrillo, swab tests on patients performed over the last 10 days showed a much lower viral load compared to ones carried out a month ago.

In other words, the new patients have noticeably less of the virus in their bodies.

He also said that some experts were too alarmist about the prospect of a second wave of infections and politicians needed to take into account the new reality.

The statement is being treated with caution by the Italian government and other health officials, though.

A spokesperson for the Italian health ministry asked doctors not to confuse Italians until there was scientific evidence that the virus has disappeared.

They instead urged Italians to continue to follow social distancing rules and maintain maximum caution.

Italy has the third-highest death toll in the world, with over 33,000 people dying from COVID-19 since late February. It also ha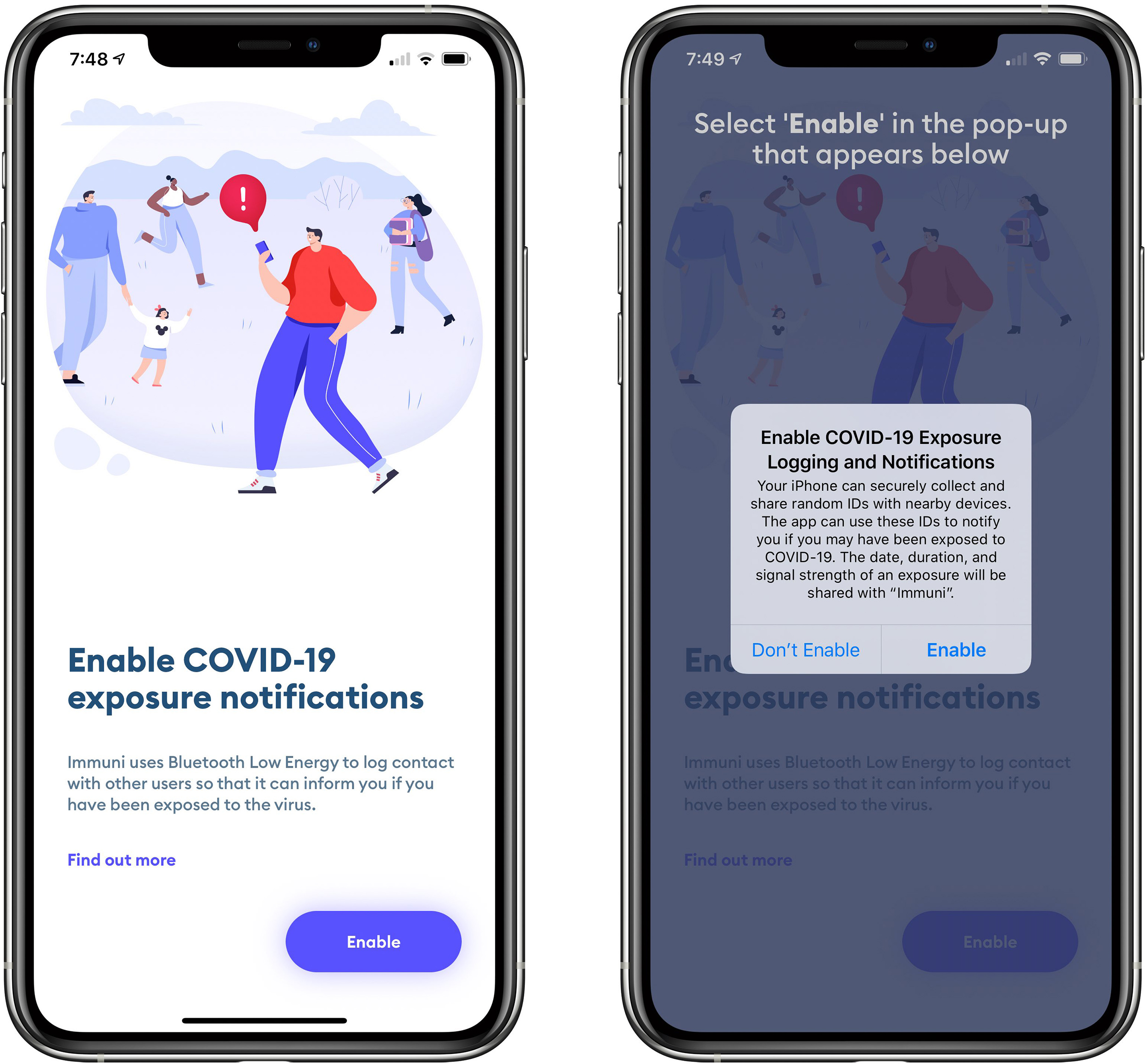 European countries have begun to roll out COVID-19 contact tracing apps that take advantage of the Exposure Notification API designed by Apple and Google, with Italy and Latvia both launching new apps over the course of the last few days.
This is what the iOS 13.5 Exposure Logging and Notifications prompt and Settings page look like once Immuni is enabled. https://t.co/JjV8L5laRm pic.twitter.com/LYWCtnPIXw

— Federico Viticci (@viticci) June 1, 2020 The app requires express user consent to operate, letting users know that it uses Bluetooth Low Energy to log random ID contact with other users, with date, duration, and signal strength of an exposure shared with the app.