Apple wants to add more iOS features to macOS according to a report from 9to5Mac's Guilherme Rambo. And it starts with improvements to Siri. While Siri has been available on macOS for a while, it feels like a scaled-down version of Siri. Sure, you can ask for the weather, NBA scores or a word translation. […]
Alexandria Ocasio-Cortez says the Mueller report has convinced her that Donald Trump must be impeached.The Congresswoman said she had resisted calling for the president to undergo investigation, and that she would rather work on other priorities, but that the behaviour detailed in the newly released report had forced her to back calls for his removal.Ms Ocasio-Cortez said she took "no pleasure" in the discussion, "but the report squarely puts this on our doorstep".The stance puts her at odds with more senior Democrat colleagues. House speaker Nancy Pelosi last month said impeaching Mr Trump would "divide the country" and that he is "not worth it".But Ms Ocasio-Cortez claimed the report clearly pointed to wrondoing on the president's part and that Congress must investigate."Mueller's report is clear in pointing to Congress' responsibility in investigating obstruction of justice by the president," she wrote on Twitter."It is our job as outlined in Article 1, Sec 2, Clause 5 of the US Constitution."As such, I'll be signing onto Rashida Tlaib's impeachment resolution."She acknowledged the proceedings were likely to run into problems with objections from the Senate and elsewhere. But she said she was unable to justify backing the investigation all the same."While I understand the political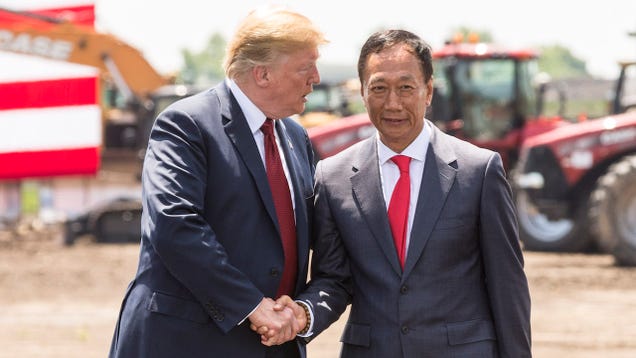 The people of Wisconsin are at their wit's end, trying to figure out what to do about a Foxconn facility that has so far failed to create thousands of jobs. And the Democratic governor, Tony Evers, signaled this week that the deal signed by his predecessor, which provided $4 billion worth of subsidies and…

Read more...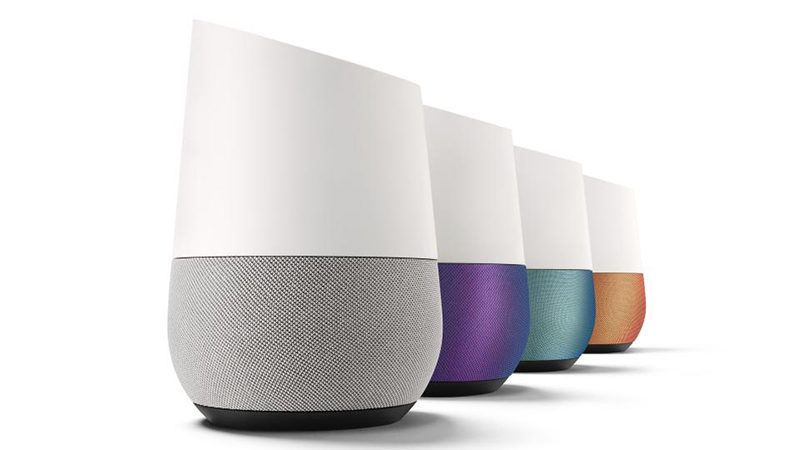 lockstep with Amazon, Google has announced its own free, ad-supported music service for Google Home speakers.


Apple's automotive initiative, unofficially dubbed Project Titan, appears to still be alive and kicking. According to a report from Reuters, Apple is currently looking into advanced lidar sensor technology that "would be smaller, cheaper and more easily mass produced than current technology."What's more, the report relays that Apple, in addition to exploring third-party solutions, also has a team of engineers working on developing an Apple-branded lidar sensor.While it remains to be seen if anything comes of Apple's exploration, the larger point here is that Apple still has grand ambitions in the automotive space. This may come as something of a surprise given the series of layoffs Apple's Project Titan has endured over the past few years.Just about three months ago, for instance, word surfaced that Apple cut upwards of 200 employees from the Project Titan team. Far more than a rumor, Apple at the time confirmed the cuts and issued the following statement to various media outlets: We have an incredibly talented team working on autonomous systems and associated technologies at Apple. As the team focuses their work on several key areas for 2019, some groups are being moved to projects in other parts of the company, where they will support machine learning and other initiatives, across all of Apple. We continue to believe there is a huge opportunity with autonomous systems, that Apple has uniq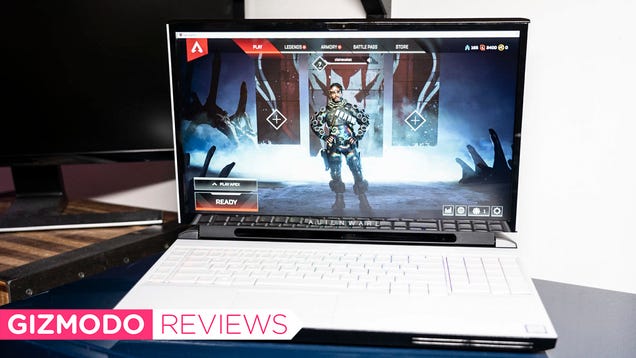 Like top-of-the-line Alienware portables before it, the Area-51m "laptop" is gigantic, expensive, and won't fool anyone into thinking it's anything but a device for Rockstar-swilling gamers. But at the same time, it's a departure from previous laptops in ways that a least try to address some of those problems. And…

Read more...


The 2019 iPhone models are slowly beginning to take shape, as yet another research note from reliable Apple analyst Ming-Chi Kuo states that Apple's next flagship phones will feature 12-megapixel front-facing TrueDepth cameras. This is a notable upgrade from the 7-megapixel cameras that appeared on the iPhone XS, XS Max and XR.In addition to the upgraded front-facing camera, Kuo reiterates that both the 6.5-inch OLED iPhone (successor to the iPhone XS Max) and the 5.8-inch OLED iPhone (successor to the XS) will feature triple-lens rear cameras, while the 6.1-inch LCD model (successor to the XR) will have a dual-lens rear camera.In addition to the megapixel upgrades, Kuo also believes that one of the cameras in the triple-camera system will be a super-wide camera, and that all of the lenses on the follow-ups to the iPhone XS and iPhone XS Max will have use "black lens-coating technologies" to help them blend in better with the device.Here's the relevant quote about the cameras from Kuo's report, shared by MacRumors on Thursday morning: We forecast the camera upgrade will be one of the new 2H19 iPhone's major selling points. Critical spec upgrades are as follows. (1) Rear cameras of 6.5-inch OLED, 5.8-inch OLED, and 6.1-inch LCD will likely upgrade to triple-camera and dual-camera, respectively. A super-wide camera will be newly adopted by the triple-camera system, which is equipped with the 12MP/1um CIS provided exclusively by Sony. (2

RELATED ARTICLES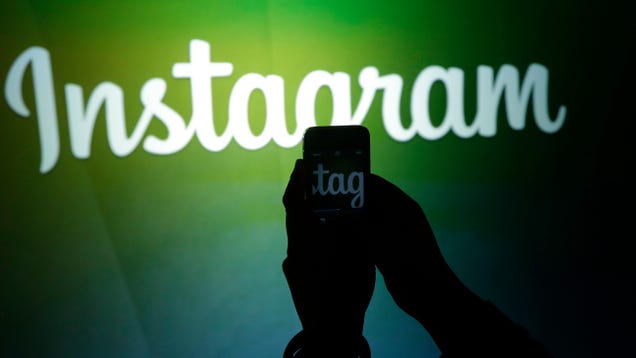 The only good social network is evidently toying with the idea of purging the worst thing about social media—and I, for one, couldn't be more on board.


Read more...


My desire to power up a laptop with an external graphics card began in 2015, when I set out on a quest to get back into PC gaming—a beloved pastime I'd neglected since childhood.

But the only PC I had at the time was a 2011 Lenovo ThinkPad X220 laptop with Intel HD 3000 integrated graphics. That just wouldn't cut it for proper PC gaming. Sure, the laptop on its own works well enough for older titles like Diablo III, especially on the laptop's tiny 1366x728-resolution display, but forget about more graphics-intensive modern games on an external 1080p monitor. That's why I decided to examine external graphics card (eGPU) setups.

To read this article in full, please click here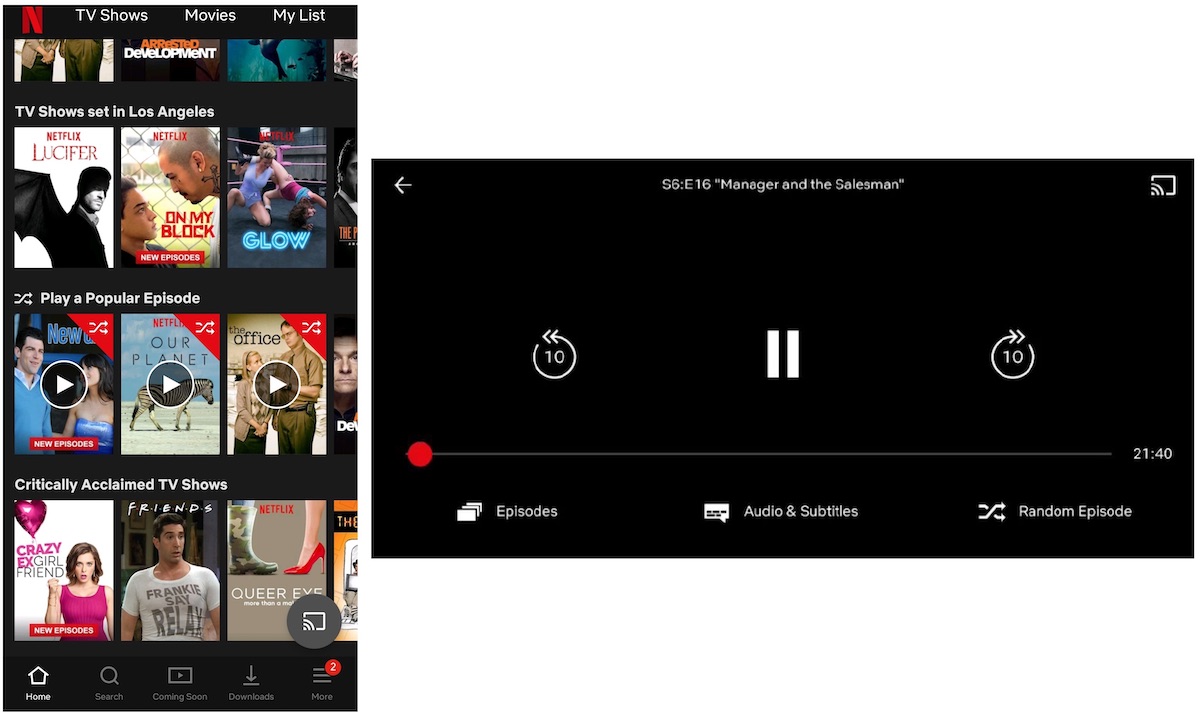 Android Police, the test only appears to be on the Android app as of now.


Uber's has confirmed it will spin out its self-driving car business after the unit closed $1 billion in funding from Toyota, auto-parts maker Denso and SoftBank's Vision Fund. The development has been speculated for some time — as far back as October — and it serves to both remove a deeply-unprofitable unit from the main […]
Nintendo Co Ltd shares jumped 17 percent in morning Tokyo trade on Friday, a day after China's Tencent Holdings Ltd won a key approval to begin selling Nintendo's Switch console in the world's largest video games market.
Facebook confirmed Thursday that hundreds of millions of user passwords were being stored in a "readable format" within its servers, accessible to internal Facebook employees -- including millions more Instagram users than previously thought. Affected users will be notified, Facebook said, so they can change those passwords.

Interestingly, Facebook downplayed and confirmed the problem in the same post, filed in late March, after researcher Brian Krebs issued his own report.  Facebook's Pedro Canahuati, vice president of engineering for security and privacy, initially referred to "some" user passwords that were accessible to Facebook employees. A paragraph later, he revealed that "hundreds of millions of Facebook Lite users, millions of Facebook users, and tens of thousands of Instagram users" would be notified.

To read this article in full, please click here


"We want your followers to focus on what you share, not how many likes your posts get. During this test, only the person who share a post will see the total number of likes it gets." That's how Instagram describes a seemingly small design change test with massive potential impact on users' well-being. Hiding Like […]
The company said some of the problems described in reviews of its nearly $2,000 Galaxy Fold phone might be due to the removal of a protective film from the display.