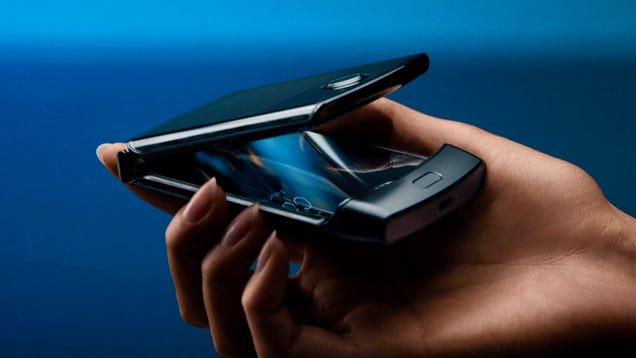 Motorola is bringing the flip phone back, baby: On Wednesday, Verizon announced the debut of a new Razr phone with a 6.2-inch foldable display that flips to half size. (But not before a day of leaks.)


Read more...



RELATED ARTICLES
Black Friday is still a couple of weeks away but retailers are doing everything they can to get and keep your attention right now. For Walmart, that means releasing its ad now to tease Black Friday offers like a $129 Apple Watch Series 3, $99 Samsung...
How long can Apple's new wireless earbuds last on a single charge? We're going to find out and livestream the whole thing.

RELATED ARTICLES
Apple replaces the 15-inch Pro, but keeps the $2,399 starting price, adding improved AMD graphics, a bigger battery and boomy speakers.

RELATED ARTICLES
The Daily Crunch is TechCrunch's roundup of our biggest and most important stories. If you'd like to get this delivered to your inbox every day at around 9am Pacific, you can subscribe here. 1. MacBook Pro 16" first impressions: Return of the Mack Over the past few years, Apple's MacBook game had begun to suffer […]

RELATED ARTICLES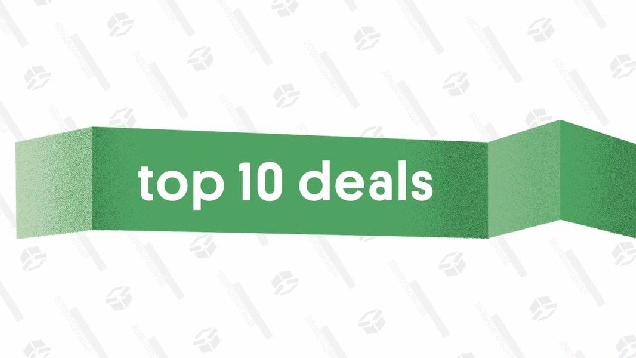 We see a lot of deals around the web over on Kinja Deals, but these were our ten favorites today.

Read more...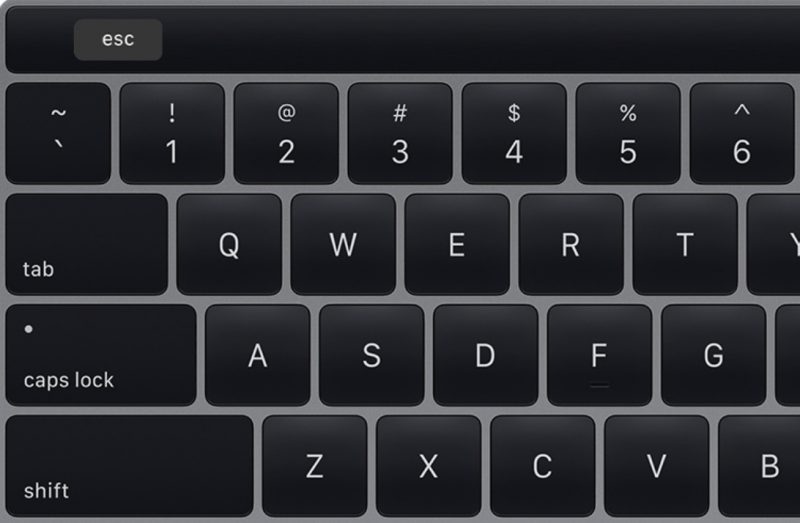 Apple's marketing chief Phil Schiller has spoken with CNET's Roger Cheng about the new 16-inch MacBook Pro, reflecting on the new Magic Keyboard, the Touch Bar, and many other aspects of the notebook.



RELATED ARTICLES
The patches haven't yet been out for 24 hours and already we're seeing a lot of activity. Here's where we stand with the initial wave of problems.

Malicious Software Removal Tool installation error 800B0109  Many early patchers found that the MSRT, KB 890830, kept installing itself over and over again. Poster IndyPilot80 says:


To read this article in full, please click here


The company's newest machine emphasizes brawn, for the few who can afford it.

RELATED ARTICLES
If you're willing to buy 'renewed' products, there are some great deals out there right now.
Lawmakers pressed top U.S. antitrust enforcers on their probes of tech giants Alphabet's Google , Facebook , Amazon and Apple on Wednesday, with the chair of a House subcommittee expressing frustration over the companies' continued acquisitions.
Microsoft on Tuesday released Windows 10 1909, a feature update that has little in the way of new features.

Also dubbed "Windows 10 November 2019 Update" - the 1909 moniker noted its year and month, even though the release was actually 1911 - the upgrade was immediately available to those who sought it.

(On an unmanaged PC, select Settings Update & Security Windows Update, choose Check for updates and then pick Download and install now.)

[ Related: Windows 10 November 2019 Update: Key enterprise features ] On consumer PCs running Windows 10 Home and Windows 10 Pro systems not overseen by IT, 1909 will be installed only when the user chooses "Download and install now." However, as the current edition nears its support expiration, Microsoft will take charge and start an upgrade. Computerworld has forecast that Microsoft won't begin force-feeding 1909 to users until late January, when it begins upgrading machines running Windows 10 1809. (On Windows 10 Home and Pro, 1809 drops off support May 12, 2020.) Most Windows 10 Home PCs running 1803 were compulsorily upgraded by Microsoft to 1903 in the four months prior to the former's retirement using this mechanism.

To read this article in full, please click here


Apple's focus might be on its high-end 16-inch MacBook Pro at the moment, but marketing chief Phil Schiller has also chipped in on the lower end of the market -- namely, how he thinks it might affect students. The executive told CNET in an interview...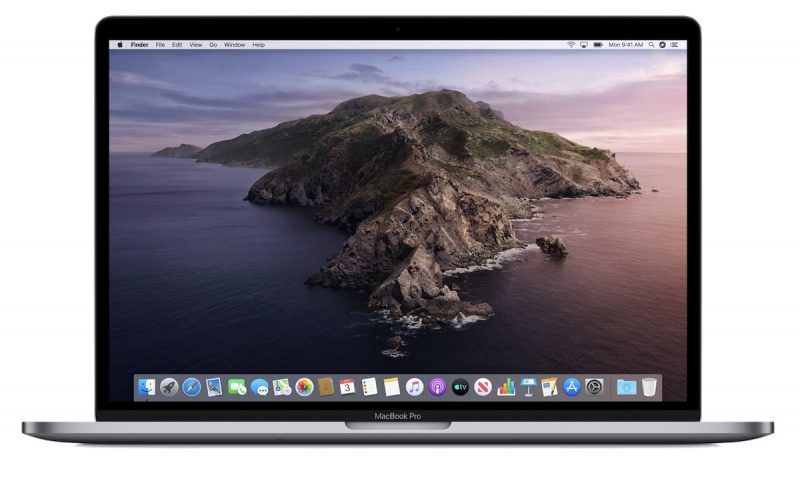 Apple today seeded the second beta of an upcoming macOS Catalina 10.15.2 update to developers, one week after releasing the first beta and two weeks after the launch of the macOS Catalina 10.15.1 update.


Chinese e-commerce giant Alibaba Group plans to ramp up investment in its online entertainment, content and travel platforms with the proceeds from a planned $13.4 billion Hong Kong listing.
Stay on top of the latest tech with PCWorld's Digital Magazine. Available as single copies or as a monthly subscription, it highlights the best content from PCWorld.com—the most important news, the key product reviews, and the most useful features and how-to stories—in a curated Digital Magazine for Android and iOS, as well for the desktop and other tablet readers.

In the November issue This month we've got the details on Microsoft's big Surface event, including the new Surface Earbuds and Surface Duo. If you run antivirus software with Windows 10, find out why you can stop right now and save a few dollars in the process.

Other highlights include:

To read this article in full, please click here


Attorney General William Barr announced a new initiative Wednesday that would better enforce the U.S. gun background check system, coordinate state and federal gun cases and ensure prosecutors quickly update databases to show when a defendant can't possess a firearm because of mental health issues. The push, known as Project Guardian, was unveiled at a news conference in Memphis, Tennessee, alongside officials from the Bureau of Alcohol, Tobacco, Firearms and Explosives, on the same day public impeachment hearings against President Donald Trump began in Washington. "Gun crime remains a pervasive problem in too many communities across America," Barr said in a statement.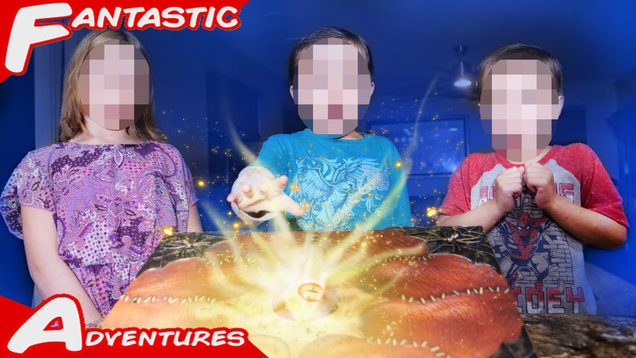 Warning: This article includes descriptions of sexual and physical abuse of children.

Read more...


Brave Software's new Brave browser, which emerges out of a long beta into a full-fledged Brave 1.0 release today, works in two ways: As a privacy-minded browser that does everything it can to minimize your footprint on the Web, and as a convoluted means of paying people who provide you the content that you read daily.

It's been literally years since Brendan Eich, the creator of JavaScript and the co-founder of Mozilla, first spoke to PCWorld about trying to balance privacy and ensuring that those that created content were paid for their efforts. The compromise was what Brave Software now calls the Basic Attention Token, or BAT, which leverages the Ethereum blockchain as a unit of virtual currency.

To read this article in full, please click here


If you've been using Windows 10 for a while, you probably know about Cortana and OneDrive. But there are other, powerful features built into Windows 10 that you might not know about or have thought to use. These tools can help you jump right into a document or web page you accessed in the past, organize your opened applications, take notes that you can view and edit on your smartphone, and more.

Snip & Sketch: Capture and edit screenshots like a proTo read this article in full, please click here

(Insider Story)
On the heels of Google buying Fitbit for $2.1 billion, another player in wearables and health technology has picked up a big round of growth funding to continue expanding its business. Whoop, which makes a sensor-equipped (and screen-free) strap that continuously tracks your activities 24/7 and then provides a multitude of performance metrics and other […]