A few days ago, speech AI startup ElevenLabs launched a beta version of its platform that gives users the power to create entirely new synthetic voices for text-to-speech audio or to clone somebody's voice. Well, it only took the internet a few days to start using the latter for vile purposes. The company has revealed on Twitter that it's seeing an "increasing number of voice cloning misuse cases" and that it's thinking of a way to address the problem by "implementing additional safeguards."

While ElevenLabs didn't elaborate on what it meant by "misuse cases," Motherboard found 4chan posts with clips featuring generated voices that sound like celebrities reading or saying something questionable. One clip, for instance, reportedly featured a voice that sounded like Emma Watson reading a part of Mein Kampf. Users also posted voice clips that feature homophobic, transphobic, violent and racist sentiments. It's not entirely clear if all the clips used ElevenLab's technology, but a post with a wide collection of the voice files on 4chan included a link to the startup's platform. 

Perhaps this emergence of "deepfake" audio clips shouldn't come as a surprise, seeing as a few years ago, we'd seen a similar phenomenon take place. Advances in AI and machine learning had led to a rise in deepfake videos, specifically deepfake pornography, wherein existing pornographic materials are altered to use the faces of celebrities. And, yes, people used Emma Watson's face for some of those videos. 

ElevenLabs is now gathering feedback on how to prevent users from abusing its technology. At the moment, its current ideas include adding more layers to its account verification to enable vo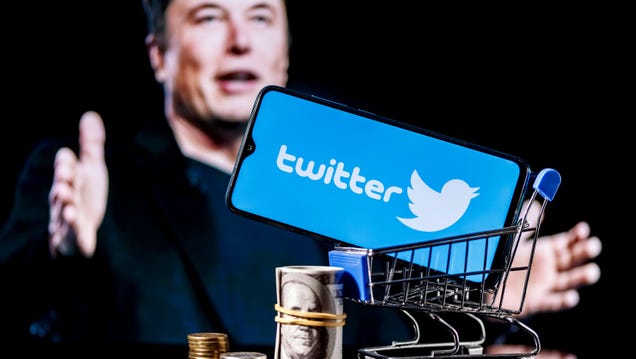 Twitter has made its first interest payment on its more than $12.5 billion in looming debt, according to reports from Bloomberg and the Financial Times. Elon Musk took out billions of dollars in loans back in October 2022, as part of the billionaire's successful push to purchase Twitter and take the social media…

Read more...


Ford has slashed prices of its Mustang Mach-E electric vehicle by up to eight percent (as much as $5,900), with the extended-range battery dropping in price by around 19 percent. The entry-level models are now around $600 to $900 less expensive, according to Reuters, which reported that people who are currently waiting for Ford to deliver a Mach-E will receive the price cut automatically.

At least one variant is again eligible for the $7,500 federal tax credit, which applies to EVs that have an MSRP of $55,000 or less. SUVs, vans and pickup trucks are eligible for the credit if they have a maximum MSRP of $80,000, but the Internal Revenue Service does not class the Mach-E as an SUV.

In August, Ford increased the price of the Mach-E for new orders by between around $2,600 and $8,000 compared with the 2022 trims. The company attributed the price hikes to "significant material cost increases, continued strain on key supply chains and rapidly evolving market conditions." However, it seems those issues have abated somewhat.

"At Ford, we want to make EVs more accessible, so we're increasing Mustang Mach-E production and reducing prices across the Mach-E lineup," Ford CEO Jim Farley wrote on Twitter