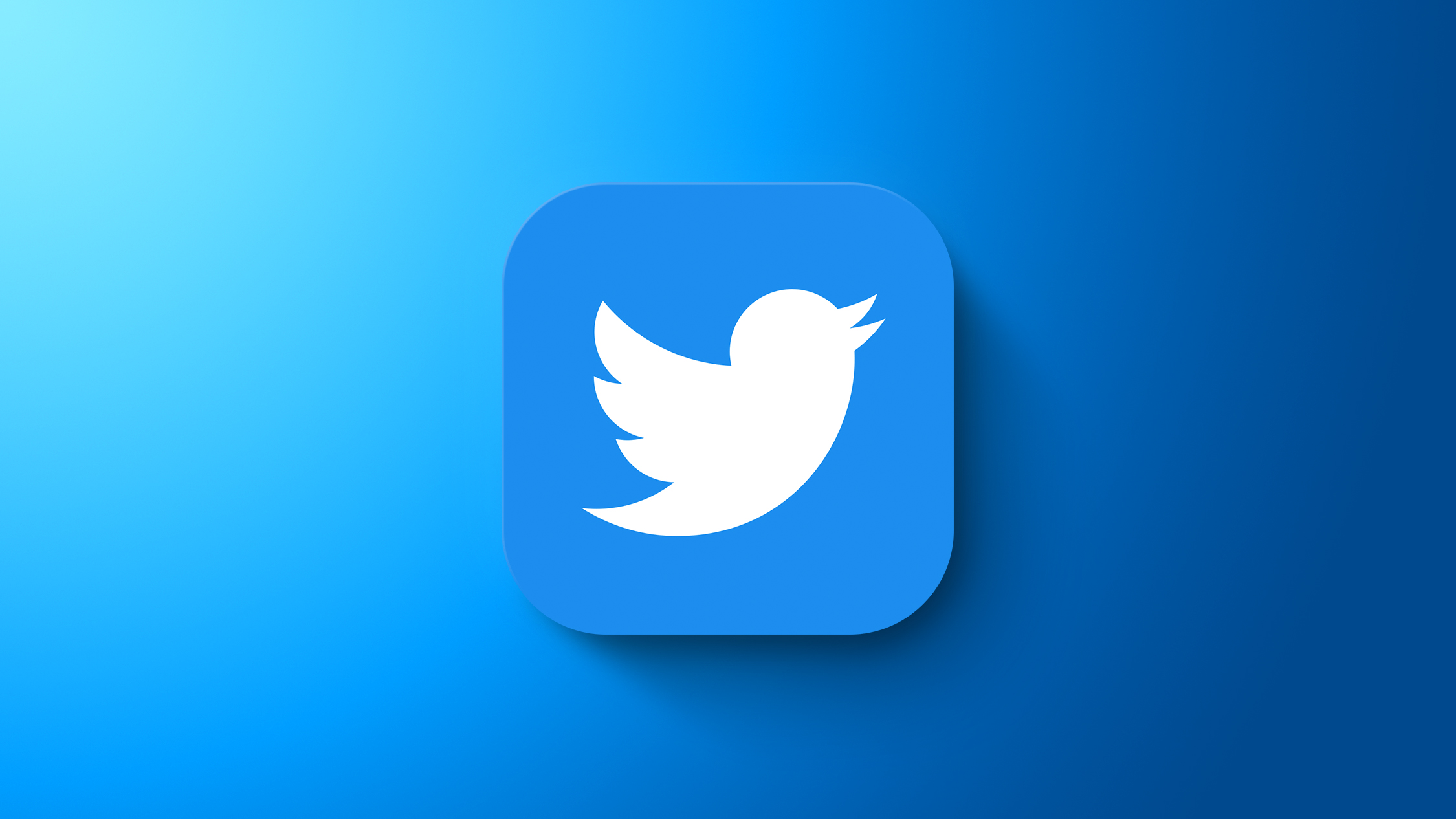 Apple has "fully resumed" advertising on the Twitter social network, Twitter CEO Elon Musk said today during a two-hour Twitter Spaces chat highlighted by Bloomberg. Musk also confirmed that Apple is Twitter's largest advertiser.



RELATED ARTICLES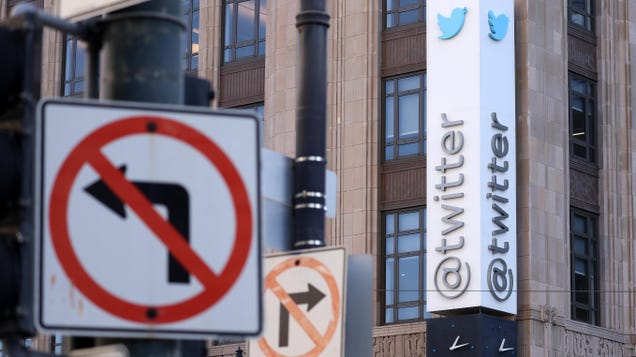 Twitter owner Elon Musk's goal for "general amnesty" towards banned accounts is in full swing. Since taking over, the multi-billionaire owner has given thousands of once-banned users access to their accounts once again. His extreme laissez faire-attitude has attracted some of Twitter's worst characters back to the…

Read more...


Dallas, Texas, residents assigned Elon Musk a letter grade for his Twitter overhaul after the Tesla CEO implemented a raft of policy changes for the app.
Twitter has restored the account of Andrew Anglin, one of America's most notorious neo-Nazis. The creator of the white supremacist website The Daily Stormer had been banned from the social media platform for nearly a decade. His return would appear to be part of Elon Musk's offer of "general amnesty" to users who had "not broken the law or engaged in egregious spam." Anglin, it should be noted, is currently in hiding while attempting to avoid a 2019 court order to pay $14 million for leading a harassment campaign against Jewish residents in Montana.


— Right Wing Watch (@RightWingWatch) December 2, 2022Shortly after regaining control of his account, Anglin tweeted a defense of Ye, the rapper formerly known as Kanye West. "Saying you love Hitler is not even a big deal," Anglin said, referencing Ye's recent InfoWars interview. "No one cares about that. The man died 80 years ago." Ye's now-infamous interview with Alex Jones saw the rapper declare his "love" for Adolf Hitler and deny that the Holocaust had ever happened. Anglin later tweeted an endorsement of Ye's 2024 presidential campaign.

The reinstatement comes in the same week Twitter
Messages show Twitter's past leaders struggling with a tough moderation call with political overtones. Musk is now on the hook for such decisions himself.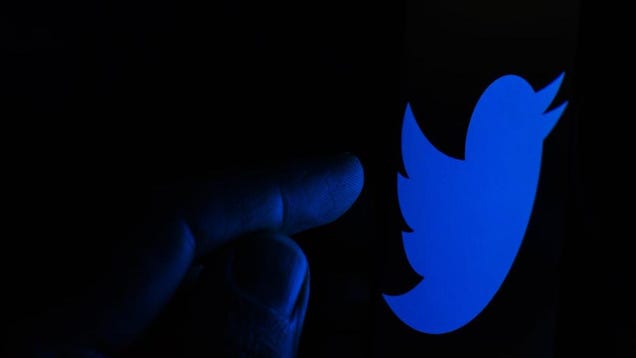 On November 23rd, Elon Musk tweeted that hate speech "impressions" were down by one third on the platform, along with a graph and a victorious congratulations to his employees. During the same period, the actual use of hate speech on Twitter rose exponentially, according to new research.

Read more...


Twitter has given Ye, formerly known as Kanye West, at least a 12-hour suspension after he tweeted a photo of the Star of David merged with the swastika. In a public exchange on Twitter, CEO Elon Musk first told the rapper that tweeting a photo of him being hosed down on a yacht was fine, but tweeting the antisemitic image was not. 

Ye then posted a screenshot of his account on Truth Social, the social media platform backed by Donald Trump, showing that his account has been limited for 12 hours for violating Twitter's Terms of Service. Also included was a screenshot of his private exchange with Musk, wherein the executive said: "Sorry, but you have gone too far. This is not love." 

Musk explained in a series of follow-up tweets that he tried his best to communicate with Ye, but the rapper still chose to violate Twitter's rule against inciting violence. Twitter had already suspended Ye in October for posting antisemitic messages that said he would go "death con 3 On JEWISH PEOPLE." His account was reinstated in November, along with other controversial personalities', such as former President Donald Trump's
When the original Uncharted game debuted in 2007, an IGN reviewer called it a "rollercoaster adventure." Fast forward 16 years and you'll be able to experience Uncharted as a literal thrill ride at a theme park. Spanish resort PortAventura World has signed a deal with Sony to build a rollercoaster based on the Uncharted movie, which is an adaptation of Naughty Dog's games. The ride is slated to open at the theme park, which is around an hour and a half away from Barcelona, in mid-2023.

The rollercoaster will take the park's visitors on "a dangerous search for one of the greatest treasures ever found," PortAventura said. With a budget of over €25 million ($25.7 million) behind it, the Uncharted ride will have an immersive pre-show that's said to be full of surprises. The rollercoaster will be almost 700 meters long and reach a height of over 12 meters. At least some parts of the so-called dark ride will be enclosed, and likely feature animations or video projections, special effects and Nathan Drake saying "No, no, no!" way too many times.

Although it had a lukewarm reaction from critics, Uncharted performed fairly well at the box office, pulling in just under $402 million to become the fifth highest-grossing film based on a video game. Sony is turning many of its other PlayStation properties into movies and TV shows, including The Last of Us, Horizon, God of War and
It's now particularly costly for Ukrainians to use SpaceX's Starllink if they want to stay online during the Russian invasion. The Financial Timesreports that the price of a Starlink satellite terminal has almost doubled in Ukraine, jumping from the equivalent of $385 to about $700. The monthly rate isn't as expensive as it once was (as high as $100), but it's climbing from $60 to $75.

It's not known if prices have also jumped for the Ukrainian government, which obtains Starlink from a variety of sources that include SpaceX itself, foreign governments and even crowdsourcing. Individual prices have climbed in Poland, where some Ukrainians get their Starlink equipment delivered to avoid complications with local deliveries.

The hikes come as Ukraine's cellular networks are buckling under the strain of Russian attacks on the country's electrical grid. In some cases, Starlink might be the only way for locals to reach the internet. Some residents in recently liberated areas also lean on the technology while phone carriers are busy restoring service. Higher prices risk putting internet access out of reach, and may force donors to pay more to supply as many terminals as they did before.

We've asked SpaceX for comment. The company has complained about its own costs for supplying Starlink access in Ukraine. While it was quick to switch on connectivity after the Russian assault began in February, it has partly relied on US government funding to supply terminals and maintained in September that it couldn't continue offering service without further aid. After that complaint became public, however, Elon Musk said SpaceX would