We've tested some of the best smart TVs on the market, and here are our favorite picks.
Plus: Mozilla patches 10 Firefox bugs, Cisco fixes a vulnerability with a rare maximum severity score, and SAP releases updates to stamp out three highly critical flaws.
Here's everything we know about Google's Pixel event on Oct. 4. We expect to learn more about the Pixel 8 and 8 Pro phones and Pixel Watch 2.
On Friday, the US Supreme Court agreed to take on two landmark social media cases with enormous implications for online speech, as reported by The Washington Post. The conservative-dominated court will determine if laws passed by Texas and Florida are violating First Amendment rights by requiring social platforms to host content they would otherwise block.

Tech industry groups, including Meta, X (formerly Twitter) and Google, say the laws are unconstitutional and violate private companies' First Amendment rights. "Telling private websites they must give equal treatment to extremist hate isn't just unwise, it is unconstitutional, and we look forward to demonstrating that to the Court," Matt Schruers of the Computer & Communications Industry Association (CCIA), one of the trade associations challenging the legislation, told The Washington Post. The CCIA called the order "encouraging."

The groups representing the tech companies contesting the laws say platforms would be at legal risk for removing violent or hateful content, propaganda from hostile governments and spam. However, leaving the content online could be bad for their bottom lines as they would risk advertiser and user boycotts.

Supporters of the Republican-sponsored state laws claim that social media companies are biased against conservatives and are illegal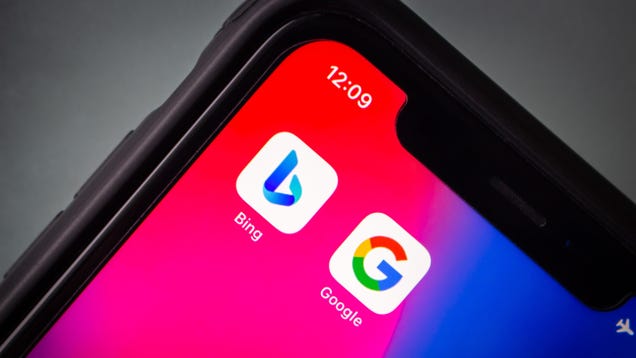 As Google faces a massive antitrust lawsuit, revelations surrounding the case have presented us with a glimpse into an alternate reality. Microsoft reportedly discussed selling Bing to Apple just a few years ago, and if the deal went through, Google would have no longer been the default search engine on iPhone.

Read more...



Google documents the bug as a high-profile security issue, labeled "CVE-2023-5217." "Heap buffer overflow in vp8 encoding in libvpx" is the description, and if you haven't sunk proficiency points into software jargon, that means that in specific situations it's possible for a program to record more data to a memory buffer than it's designed for. That can cause it to overwrite other data, which the program generally can't account for, opening up unforeseen security issues.

If you need a Star Trek-style metaphor, imagine it as pouring too much cake batter into a mold, and the spilled-over batter catches fire in the oven. The cake batter is your data, the oven is any piece of software, and the fire is…bad stuff that malicious hackers can take advantage of. Hey, I didn't say it was perfect.

Ars Technica notes that Mozilla has already c

Google has announced their new generative AI tool for Google Workspace. Kurt "CyberGuy" Knutsson explains the new features and how to boost your productivity.
NEW RESOURCES Found via Google Alerts: Wildfoods4Wildlife.com. From the Getting Started page: "The purpose of this website is to assist permitted wildlife rehabilitators to acquire wild plant foods to feed to their […]
An experimental COVID-19 treatment pill, called molnupiravir and being developed by Merck & Co Inc and Ridgeback Biotherapeutics LP, is seen in this undated handout photo released by Merck & Co Inc and obtained by Reuters May 17, 2021. Merck & Co Inc/Handout via REUTERSA UN-backed agency has struck a deal with nearly 30 generic drugmakers to make low-cost versions of Merck's COVID-19 pill molnupiravir for poorer countries, expanding access to a drug seen as a weapon to fight the pandemic. 
The antiviral drug, which  received emergency use