Federal prosecutors are looking to unload 513 bitcoins seized as part of a drug case in Salt Lake City. Worth about $500,000 when they were seized, their worth has now ballooned to over $8.5 million — and there's no way the feds are letting that get away. Read More
Our reporters look at the week in tech, including the F.C.C.''s decision to repeal net neutrality and Bitcoin''s continued boom.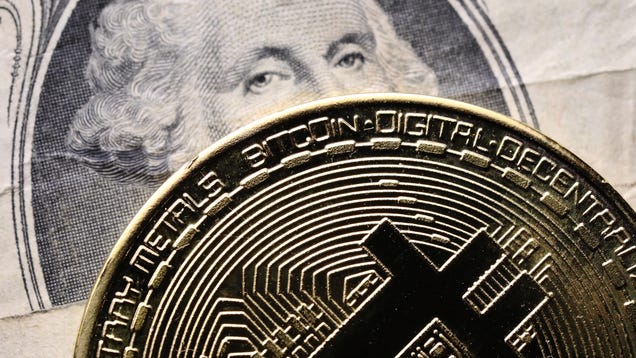 Feds are eager to exchange a bitcoin haul seized from the leader of an opioid drug operation because they are worried the digital booty could devalue at any moment.

Read more...



RELATED ARTICLES


Looking for the ideal Christmas gift? Look further. Even if your digital pockets are bursting with Bitcoin, the following collection of outrageous items are likely beyond your reach. It's time for our annual recap of the most extravagant, over-the-top and, in some cases, downright nonsensical examples of luxurious excess that have crossed our desks throughout the year. Here's what you can't have for Christmas in 2018.

.. Continue Reading Here's what you're not getting for Christmas in 2017

Good Thinking

Best of 2017 Luxury The top 10 things you CAN'T have for Christmas 2015 Here's what you're not getting for Christmas The top 10 things you CAN'T have for Christmas 2014 Classic British car marque takes flight again with Bullet speedster Sinot's 120-meter superyacht gets back to 'Nature' Les Cabinotiers Celestia Astronomical Grand Complication 3600 wins watch Grand Prix
BRUSSELS (Reuters) - The European Union agreed stricter rules to prevent money laundering and terrorist financing on bitcoin platforms on Friday.
(Reuters) - Retail brokerage TD Ameritrade Holding Corp said on Friday it will allow clients to trade bitcoin futures on the newly minted CBOE Futures Exchange from Dec. 18.

RELATED ARTICLES