Apple submitted a patent to the US Patent and Trademark Office suggesting it's looking into allowing future Apple Watches to see the world around you.


U.S. President Donald Trump on Wednesday suggested the European Union was out of line in suing U.S. technology companies like Facebook and Alphabet Inc's Google, saying legal action against those firms should be the purview of the United States.
While U.S. broadcasters are still mired in 1080p, foreign markets are already looking at 8K video—and that's exactly what the new generation of DisplayPort technology, DisplayPort 2.0, is designed to address.

In late 2020, the first products incorporating the new DP 2.0 standard are expected to be made available, according to the Video Electronics Standards Association, or VESA. DP 2.0 can use the existing DP connector that appears on many high-end desktop PCs, or be carried over cabling that uses the standard USB-C connector—though you'll still need a PC with DP 2.0 silicon to support it. 

DP 2.0 offers three times as much bandwidth as DP 1.4a, the current standard. While DP 2.0 keeps the four available data lanes as its predecessor, the available link rate has been increased up to 20Gbps per lane with 128-bit/132-bit channel coding. That translates into a maximum of 77Gbps, with support for 8K video: 7680x4320 at 60Hz, with full color 4:4:4 resolution at 30 bits per pixel for HDR.

To read this article in full, please click here


Some may call it a normal, even boring course of vendor business operations but others find it a pain the rump or worse.

That about sums up the reaction to news this week that Oracle will end its Dyn Domain Name System enterprise services by 2020 and try to get customers to move to DNS services provided through Oracle Cloud.

More about DNS:

DNS in the cloud: Why and why not DNS over HTTPS seeks to make internet use more private How to protect your infrastructure from DNS cache poisoning ICANN housecleaning revokes old DNS security key Oracle said that since its acquisition of Dyn in 2016 and the ensuing acquisition of Zenedge, its engineering teams have been working to integrate Dyn's products and services into the Oracle Cloud Infrastructure platform. "Enterprises can now leverage the best-in-class DNS, web application security, and email delivery services within Oracle Cloud Infrastructure and enhance their applications with a comprehensive platform to build, scale, and operate their cloud infrastructure," according to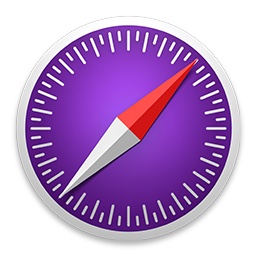 Apple today released a new update for Safari Technology Preview, the experimental browser Apple first introduced three years ago in March 2016. Apple designed the Safari Technology Preview to test features that may be introduced into future release versions of Safari.


U.S. President Donald Trump on Wednesday suggested the European Union was out of line bringing lawsuits against U.S. technology companies like Facebook and Alphabet Inc's Google , saying legal action against those firms should be the purview of the United States.
Technology companies are taking advantage of certain exceptions to export restrictions

RELATED ARTICLES
Shares of chipmakers rose on Wednesday after Micron Technology Inc forecast a recovery in chip demand in the second half of the year, easing concerns that rising trade tensions would exacerbate a slump in the sector.
Smartphones are on a mad dash to eradicate bezels and notches, and already this year we've seen pop-up selfies, and flipping rear cams, and hole-punch displays. But now Oppo is showing off what could be the holy grail of notch killers: an under-screen camera.

The China-based smartphone maker unveiled the tech at MWC Shanghai, but it comes with some serious caveats. For one, it's basically a proof-of-concept, so it isn't available in a phone just yet and Oppo hasn't given a time frame for when it will be. For another, it requires heavy lifting behind-the-scenes.

Due to the inherent quality hit with a camera that's placed under a screen, Oppo says it's developed algorithms for haze removal, HDR, and white balance to create a selfie cam "that rivals current smartphones in the market today." That's not very convincing, but Oppo has lots of time to tweak and refine its computational model, since no other company has announced an in-display camera.

To read this article in full, please click here


Coinsource, a Texas-based bitcoin ATM operator, will make the Dai stablecoin available on its machines this summer, in preparation for the launch of a full remittance service, a company official told Reuters.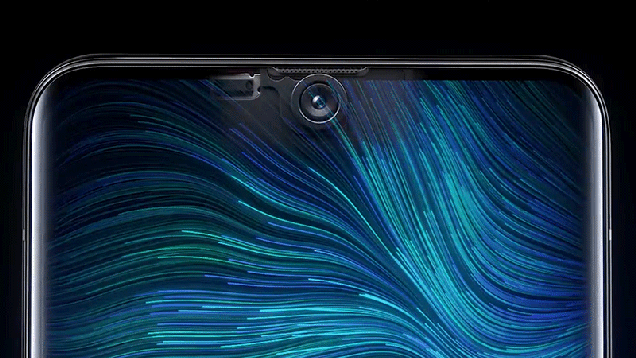 You can tell yourself whatever you need to feel better about having to stare at your smartphone's ugly notch all day, but it's an awkward design decision that serves as a placeholder until a more elegant solution to hiding a front facing camera (and other tech) comes along. Apple seems to be in no rush to get rid of…

Read more...


Memory-chip maker Micron Technology Inc said it had resumed some shipments to China's Huawei Technologies Co Ltd and still expected demand for its chips to recover later this year, sending its shares 10% late on Tuesday.
The Daily Crunch is TechCrunch's roundup of our biggest and most important stories. If you'd like to get this delivered to your inbox every day at around 9am Pacific, you can subscribe here. 1. San Francisco takes the final steps toward becoming the first U.S. city to ban vaping product sales San Francisco's Board of […]
The White House will hold a summit on social media next month amid growing criticism from President Donald Trump and some in Congress.
Chevy's new heavy-duty Silverado pickup trucks aim to make towing a breeze.
SpaceX launched its Falcon Heavy rocket on Tuesday from Kennedy Space Center in Florida, carrying 24 experimental satellites in what Elon Musk's rocket company called one of the most difficult launches it has attempted.
The iPhones arriving this September will feature more cameras than ever, according to various leaks from the past few months. Apple is said to be bringing triple-lens cameras to the iPhone 11 and iPhone 11 Max, while the iPhone XR successor will get a dual-lens shooter. Apple will likely bake a bunch of extra camera features into iOS 13 to take advantage of the additional lens, but these have yet to leak.A new story from the UK, meanwhile, does mention a camera feature that Apple has abandoned because of costs.Apple is believed to be the major Nanoco client that canceled a multi-million dollar deal, per The Telegraph, which crashed its stock by 74%. If this kind of stock behavior sounds familiar, it's because it happened in the past with UK companies that lost lucrative supply deals with Apple.Nanoco would not confirm the identity of the customer, but the company did announce a contract with a "large undisclosed US listed corporation" in 2018 valued at £17.1 million ($21.75 million) over two years, which amounted to more than half its revenues. The Telegraph believes that company to be Apple.The two parties were working on advanced image sensors that should have been featured in this year's iPhones, but Apple apparently abandoned Nanoco's quantum dot technology in favor of an alternative.Quantum dot technology allows for "precise control of light that allows for higher-quality digital camera sensors than the silicon ones in today's smartphones," the report notes, adding that quantum dot t

RELATED ARTICLES