In yet another embarrassing development for new Twitter boss Elon Musk, court filings published Friday reveal that portions of the social media site's source code — the base programming that makes Twitter possible — have been leaked online, the New York Times reports.

Per court filings, Twitter claimed copyright infringement in an effort to have the offending code taken down from the Github collaborative programming network, where it had been posted. While the code was removed the same day, details as to how long the code had been left up were not made available, nor were the leak's scope or depth. As part of the takedown request reminiscent of Raytheon's famous -- failed -- attempt at court-sanctioned doxxing, Twitter also asked the US District Court for the Northern District of California to order Github to reveal both the identity of the user who posted the code and those who accessed and downloaded it. 

The NYT reports that, per sources within the company pr
The field of public health has transformed medicine, yet failed the most vulnerable. This trajectory can be avoided.

We've also included some helpful answers to common questions about buying a computer at the bottom of this article. If you're considering a laptop instead, be sure to check out our best laptop deals, updated daily.

Note: Tech deals come and go quickly, so it's possible some of these computer discounts will have expired before this article's next update.

Best desktop computer deals Currently, we're seeing some great deals on gaming computers from the likes of HP, Skytech, and Alienware.

Alienware Aurora R14, Ryzen 7/RTX 3080/16GB RAM/1TB SSD, $1,499.99 (39% off on Dell)

Elon Musk values Twitter at about $20 billion, according to an email seen by The Information and The New York Times. Musk shared the valuation, a significant drop from the $44 billion he paid to buy the company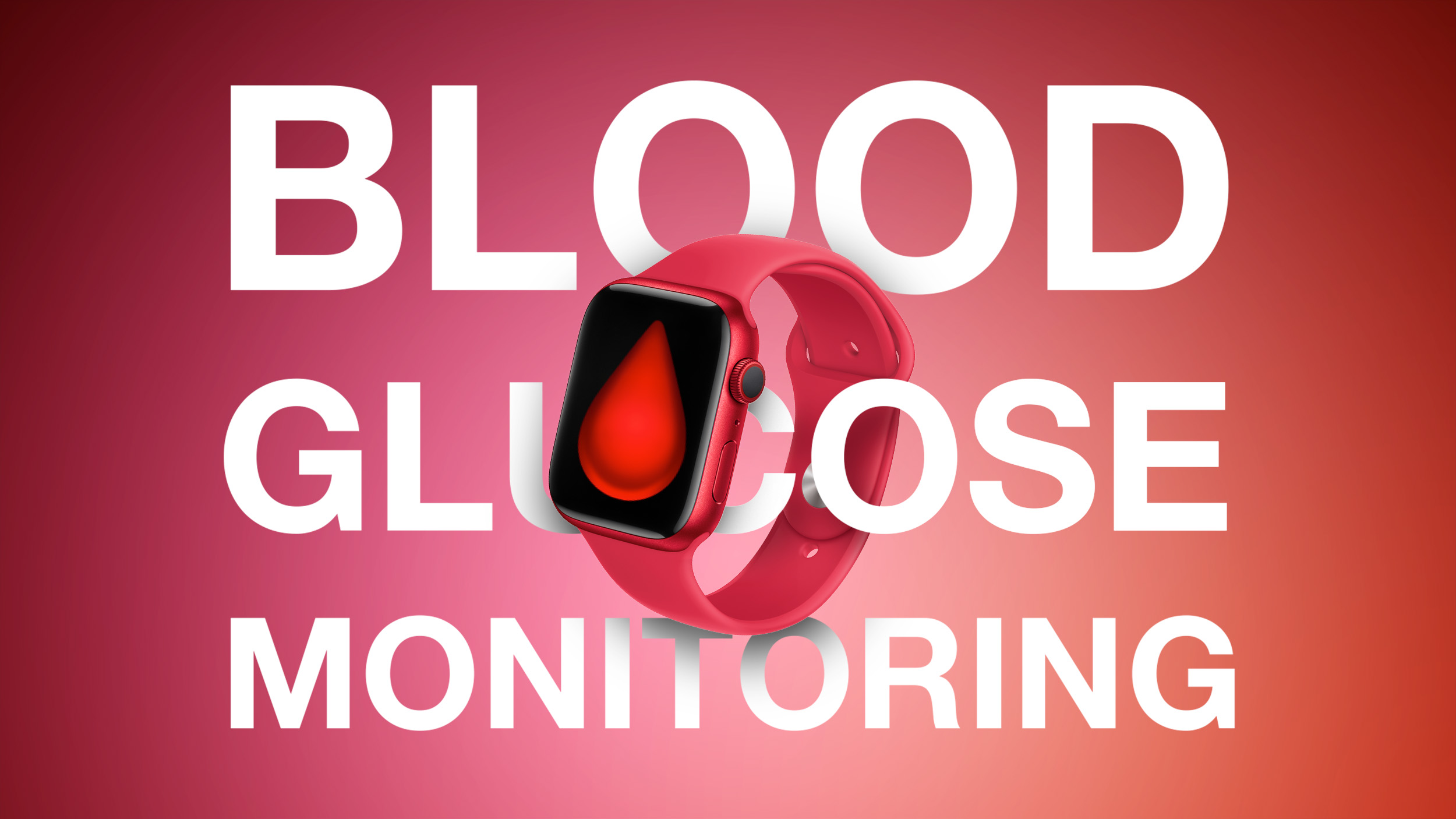 Blood glucose monitoring technology designed for the Apple Watch is unlikely to launch for several years, Bloomberg journalist Mark Gurman believes.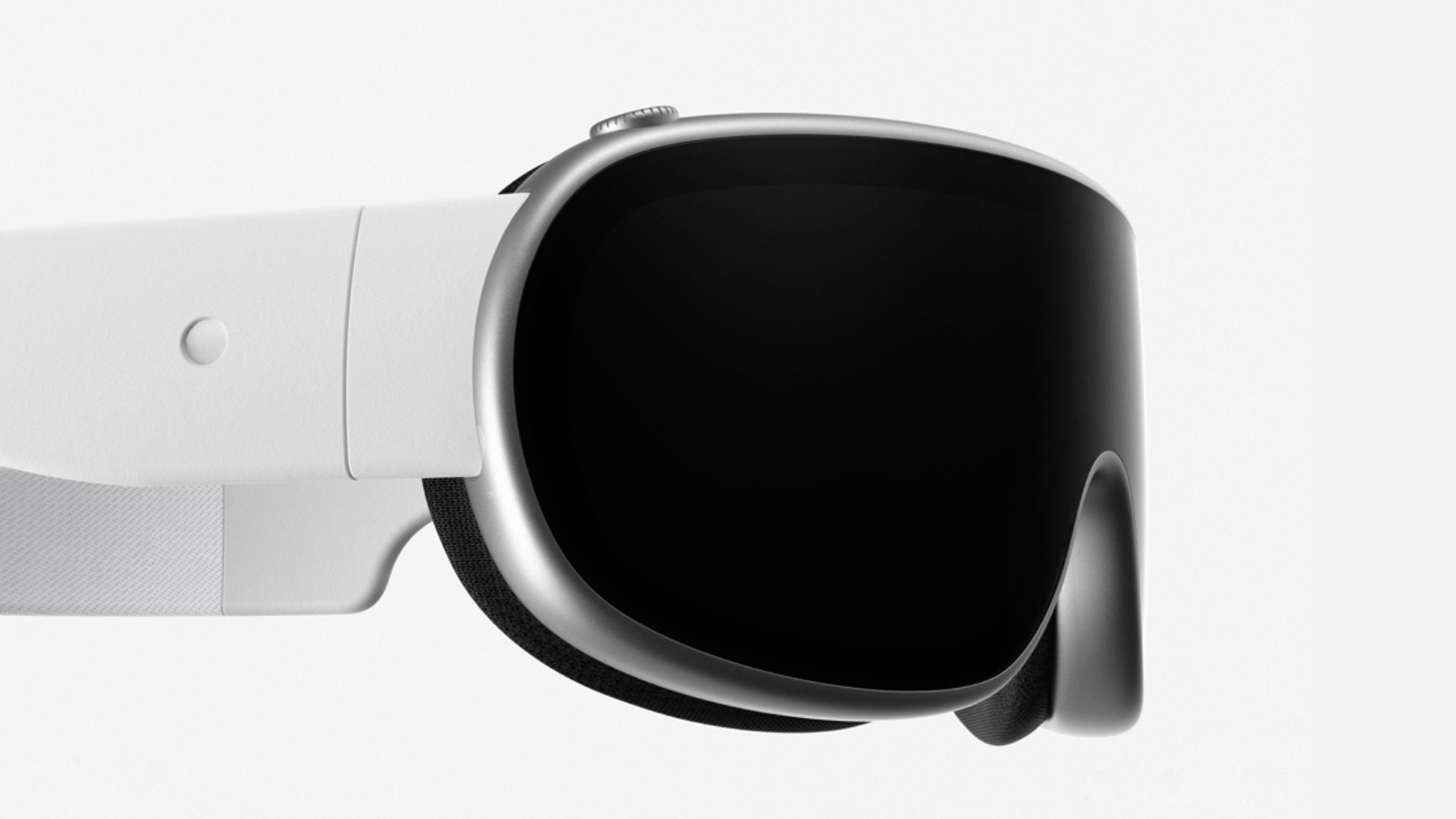 Apple showcased its mixed-reality headset to the company's top 100 executives in the Steve Jobs Theater last week, according to Bloomberg's Mark Gurman.


In 2020, Epic Games publicly demoed Unreal Engine 5 for the first time. Nearly three years later, gamers are still waiting for the tech to go mainstream. Outside of Fortnite and The Matrix Awakens, there aren't any UE5 games you can play right now, and the first salvo probably won't arrive until the end of the year at the earliest. None of that stopped Epic from showcasing the engine's latest capabilities with a handful of new demos during its recent State of Unreal keynote at GDC 2023.

Arguably the most impressive one saw Senua's Saga: Hellblade 2 developer Ninja Theory show off Epic's new MetaHuman Animator. The tool promises to make realistic facial capture accessible to indie developers by allowing them to use an iPhone, instead of dedicated equipment, to capture facial performances. As you can see from the two demos Epic shared, the tool makes it possible to quickly and accurately transform a closeup video of an actor i
Gordon Moore, co-founder and former CEO of Intel, has passed away at 94. He was the last surviving member of the Intel Trinity, which also included his fellow founder Robert Noyce and their first hire Andy Grove. Moore and Noyce previously worked with the co-inventor of the transistor, William Shockley, before helping found Fairchild Semiconductor. In 1968, the two struck out on their own and founded NM Electronics, which eventually became Intel. 

A few years before that, in 1965, Moore wrote a paper that envisioned the miniaturization of computers. To be precise, he predicted that the number of transistors on an integrated circuit would double every year, leading to the creation and production of smaller and more powerful chips that would, in turn, enable advancements in technology. His prediction was dubbed "Moore's Law," and it was proven accurate in the years that followed. By 1975, he adjusted his estimate for the doubling of transistors to every two years, though now top chipmakers
It turned into a five-hour showdown between TikTok CEO Shou Chew and US lawmakers, who have found suspicion of TikTok to be a rare source of bipartisan agreement. It comes as US officials told the company they could ban the app if it doesn't separate itself from ByteDance.

As with previous hearings with social media executives, lawmakers pressed Chew for often impossible yes-no answers to complex questions and grew frustrated when he declined to give one. In one exchange, Representative Tony Cardenas asked Chew whether ByteDance was a Chinese company. He would only admit it was a "global" firm with a Chinese founder. The hearing was also notably different from previous hearings with other social media company CEOs because the vast majority of lawmakers are not active on TikTok. Not all of their questions were nuanced, either: Representative Richard Hudson demanded to know if TikTok can "access the home WiFi network." TikTok's future remains uncertain, Chinese officials said Thursday they opposed a sale of the social network.

- Mat Smith.

The Morning After isn't just a newsletter - it's also a daily podcast. Get our daily audio briefings, Monday through Friday, by subscribing right here.



The biggest stories you might have missedHow and where to buy refurbished tech online

'Star Trek: Picard' thinks the kids aren't alrigh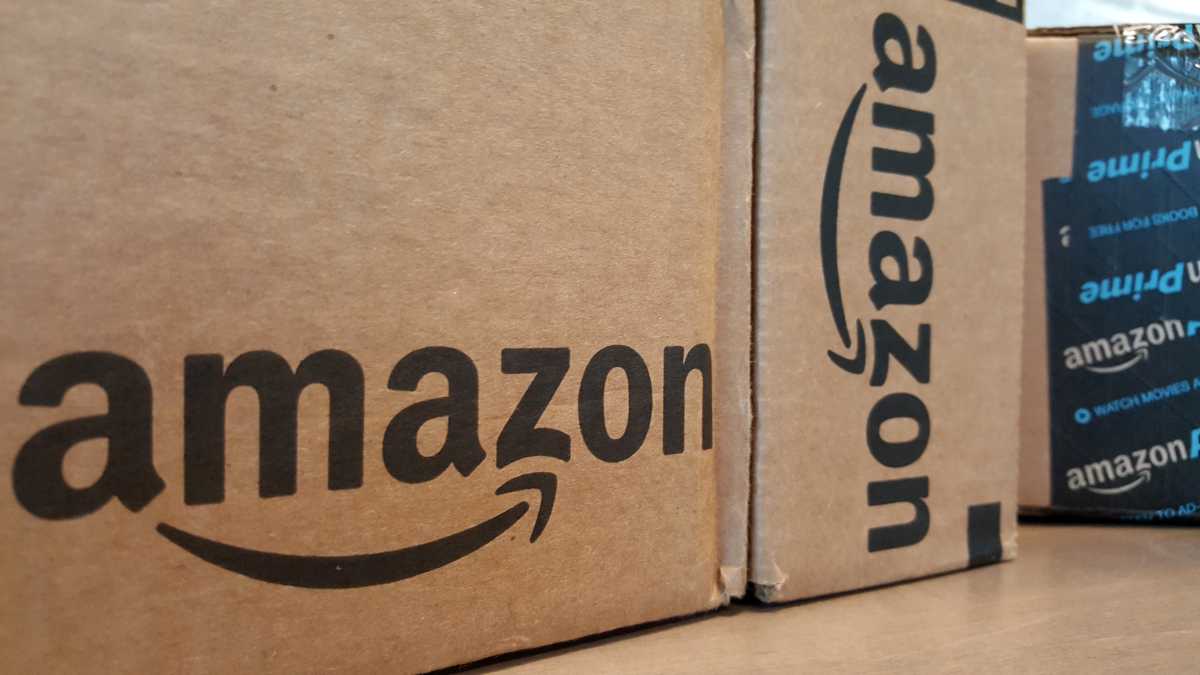 And a huge part of their business model hinges on Amazon Prime. You may have heard of it. It's a subscription service that incentivizes and rewards shopping through Amazon. Prime Members get access to exclusive deals and bonus perks, like access to Amazon's Prime Video streaming service.

If you're considering signing up for Amazon Prime in Australia, here's everything you need to know before you pull the trigger.

How is Amazon Prime different in Australia? Martyn Williams

In the US, Amazon Prime has an enormous presence. However, the logistical and infrastructure realities involved mean that what Australian Amazon Prime members get for their subscription fee is slightly different to what American Amazon Prime members do.

For one, the amount of items on Amazon US that are covered by the free and fast shipping bonuses that your Prime subscription gets you is much larger than those on Amazon's Australian storefront.

Expedited deliveries are also a lot faster for US-based Amazon Prime members. In

Following the release the new GPT-4 engine and Whisper API in March, OpenAI announced Thursday that it has begun introducing plugins for ChatGPT. These will enable the chatbot to interact with 3rd-party APIs, tailoring its responses to specific circumstances as defined by the developers while expanding the bot's range of capable actions.

Say you want to develop a chatbot that users can talk sports with. Before the latest GPT-4 upgrade, the chatbot would only be able to discuss games and scores that happened in the past, specifically in 2021 which is when GPT-3's training data was assembled. It wouldn't pull real-time data or even be aware that the year 2022 existed. With a chatGPT plugin, you'll be able to tack ChatGPT functionality onto your existing code stack where it will be able to do anything from retrieve real-time information calls (sports scores, stock prices, breaking news) to pulling specific knowledge-base information like your company's internal documents or from your personal cloud. It will even be able to take action on behalf of the user like booking a flight or ordering take-out — think, an installable Google Assi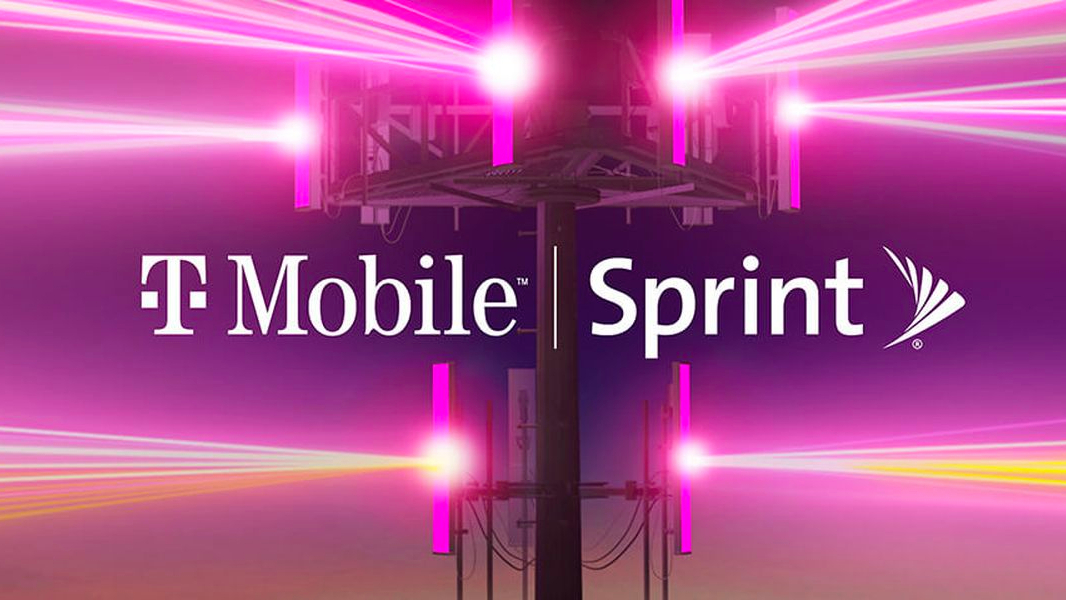 Apple is no longer allowing customers who purchase an iPhone, cellular iPad, or Apple Watch to activate a device with now-defunct mobile carrier Sprint. Apple has also removed remaining references to Sprint from its online store.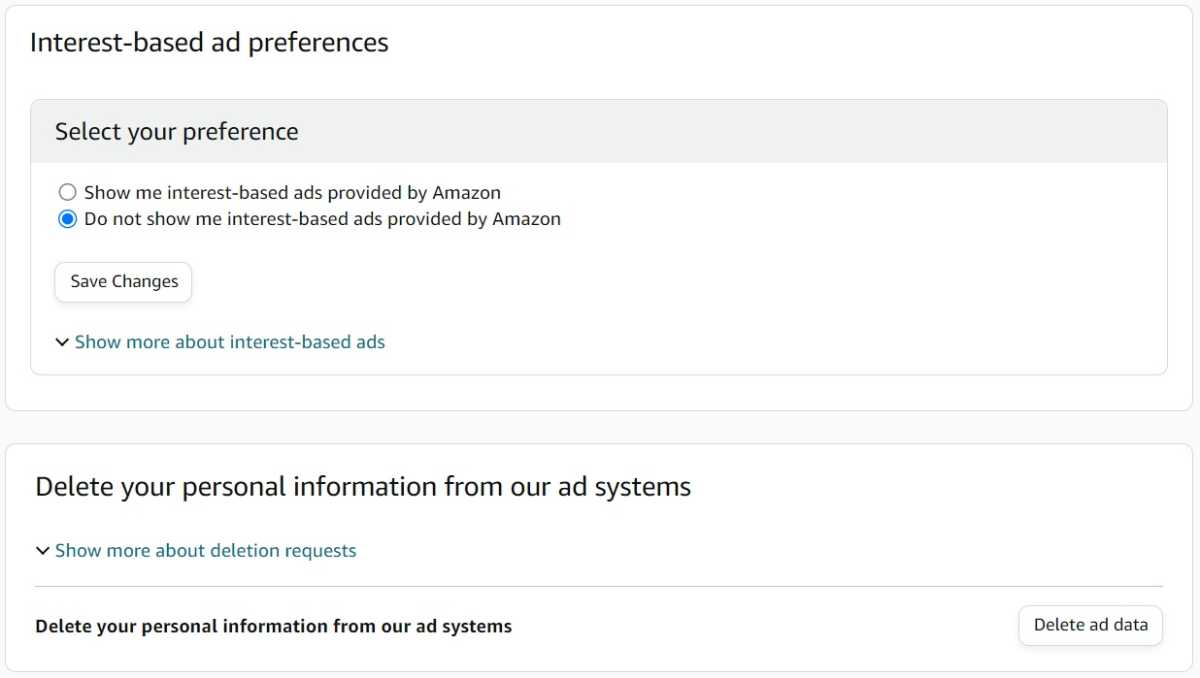 Look in the right places, though, and much of this data collection can be minimized or prevented, and you can even opt out of Amazon's targeted ads entirely. If you're an Amazon customer in any capacity, it's worth taking a minute to sweep through the company's labyrinthine privacy menus and put some limits on its vast data collection apparatus.

Opt out of Amazon's targeted ads Jared Newman / Foundry

First, visit Amazon's Advertising Preferences page and select "Do not show me interest-based ads provided by Amazon." This will prevent the items you buy on the site from creepily following you around the web.

While here, you can also hit the "Delete ad data" button to remove existing information from Amazon's ad systems.

Limit Alexa data collection

Tech companies that don't yet turn a profit are doling out benefit packages worth over $100,000 per employee. According to their investors, this is good for their bottom lines, not just their consciences.