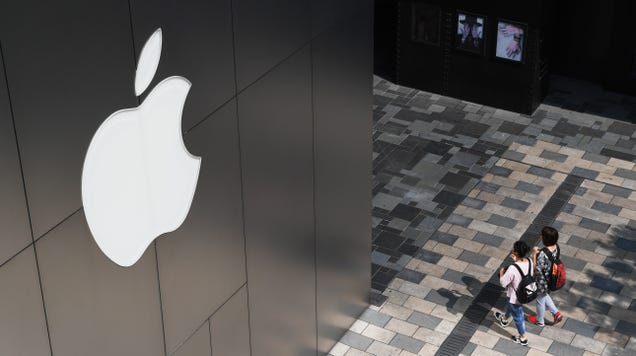 It used to be that if you loved—or hated—an Apple product, you could leave a review and rating on the company's online store to gush, vent, and rave for the world to see. Not anymore. It appears that Apple has deleted and disabled customer reviews and ratings over the weekend from its U.S., UK, and Australian stores.

Read more...



RELATED ARTICLES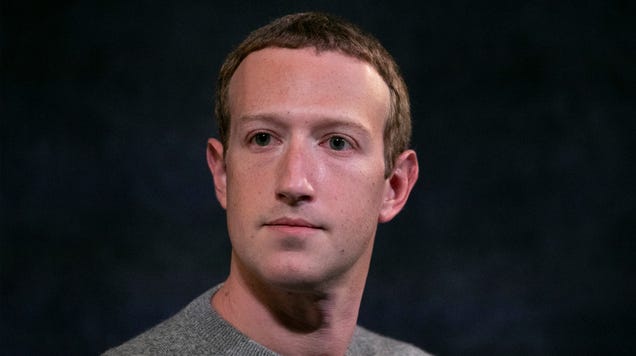 Amnesty International has compiled a 60-page inventory of cases illustrating how we arrived here in the Google-Facebook surveillance hellscape. It doesn't tell us much more than we already know, but it pounds and pounds on the message that we're kneeling before the overlords Mark and Sundar and surrendering our data,…

Read more...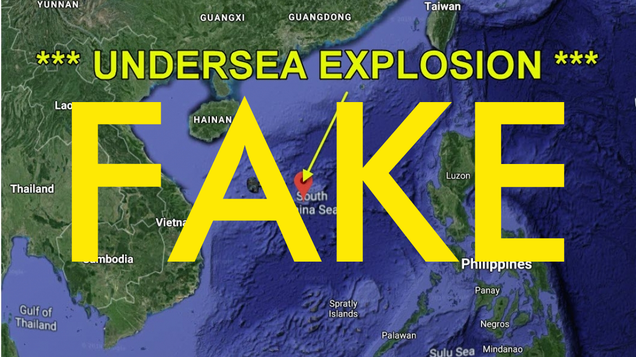 The Chinese government has almost certainly not secretly detonated a tactical nuclear weapon in the South China Sea to send a warning signal to the United States, experts told Gizmodo, regardless of widespread claims to the contrary on social media.

Read more...


On Thursday, President Trump said he would prevent the Navy from ending a SEAL's membership in the special operations force after the SEAL was accused of war crimes.The Navy had threatened to take away Eddie Gallagher's trident pin, which symbolizes membership in the SEAL force. Gallagher was put on trial after a deployment in Iraq in 2017 when platoon members accused Gallagher of shooting civilians and killing a captive teenager with a hunting knife.Gallagher was eventually acquitted on all charges except for taking a trophy photo with the corpse of an ISIS fighter. Trump pardoned Gallagher of the charge in July."The Navy will NOT be taking away Warfighter and Navy Seal Eddie Gallagher's Trident Pin," Trump wrote on Twitter on Thursday morning. "This case was handled very badly from the beginning. Get back to business!"Trump posted the tweet after Gallagher's lawyer appeared on "Fox and Friends" Thursday, during which he claimed the Navy was trying to humiliate his client."This is an action that they could have taken at any time from July right after the verdict, until today," said the lawyer, Tim Parlatore, calling the Navy's attempt "just an effort to try and publicly humiliate Chief Gallagher and stick it right in the president's eye."Gallagher's trial made headlines this summer after another SEAL, Corey Scott, testified in court that he had killed the detainee Gallagher was accused of murdering. Scott said he killed the prisoner as an act of mercy, thinking he would be tortured and killed by Iraqi s
At least eight protesters who had been holding out at a trashed Hong Kong university surrendered early on Friday, while others searched for escape routes past riot police who surrounded the campus but said there was no deadline for ending the standoff. The siege at the Polytechnic University on the Kowloon peninsula appeared to be nearing an end with the number of protesters dwindling to a few dozen, days after some of the worst violence since anti-government demonstrations escalated in June. Hong Kong's new police chief, Chris Tang, who took up the post this week, urged those remaining inside to come out.


If there's anything Google loves as much as launching interesting new projects (say hello to Stadia and Duplex on the web!), it's killing them off after a few years, and now we have an end date for Google Cloud Print. The service launched in 2010 as...
Google's Nest Wifi isn't breaking new ground by melding a smart speaker with a Wi-Fi access point. Netgear did it better with last year's Orbi Voice. But if you don't need the very high performance that Netgear's high-end mesh networks deliver, Nest Wifi will save you some cash. A two-node system (the router plus one access point) costs $269, compared to $350 for Netgear's RBK50V kit.

The savings will continue should you decide to expand your network down the road, since each Nest Point (Google's name for its access points) will cost $149 compared to $200 for each additional Orbi Voice satellite. But there is more to consider than just price tags. If you're all in on Google's ecosystem and prefer Google Assistant, the Orbi Voice's Amazon Alexa delivery won't float your boat. But if money is less of an issue and you haven't committed to either digital assistant, Netgear's product delivers much higher performance at distance. It's also a far superior loudspeaker, although not necessarily a better smart speaker; again, that depends on your digital assistant preference.

To read this article in full, please click here