Now that Google Stadia and Microsoft XCloud have been unveiled at the Game Developers Conference in San Francisco, it's safe to say cloud gaming has arrived, promising a future where content will be streamed to smartphones over high-speed Wi-Fi and 5G.

But if these services are to flourish, something else must die: the data caps ISPs impose upon most consumer Internet service plans. No one ever liked these limits except the ISPs. Now that major tech companies have some skin in the streaming game, data caps may finally have too many enemies to survive. 

To read this article in full, please click here


If you use an iPad or iPhone, then you probably use Safari and may not have come across all of these.

A little Safari history Safari was introduced at Macworld San Francisco in 2003 by Steve Jobs who modestly claimed it to be the "First major new browser in five years," which it sort of was, and sort of wasn't.

Three times faster than Internet Explorer for Mac, Safari included a range of enhancements that were at the time quite new, such as integrated search.

To read this article in full, please click here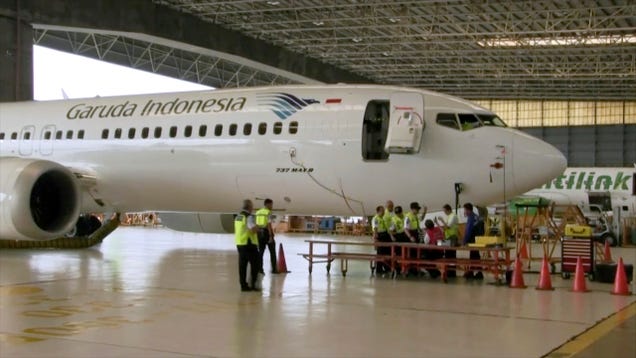 An airline in Indonesia just became the first in the world to try and cancel its order for Boeing's Max planes in the wake of the two deadly crashes in Ethiopia and Indonesia within the past five months. And the move has the potential to cost Boeing billions of dollars.


Read more...


As Norway's capital city prepares to ensure all taxis are zero emission by 2023, Oslo is setting up a wireless charging system for cabs. It aims to have the first such fast-charging taxi system in the world, though it's not clear exactly when it will...
German Economy Minister Peter Altmaier said Europe was under pressure in the race to set up production of battery cells for electric cars in order to keep up with China or the U.S., Tagesspiegel newspaper reported on Friday.
Two different Apple Store technicians concluded that a Macworld reader's iPad Pro issues were caused by bending but refused to repair it under warranty.
The ROG Phone from Asus is another 'gaming' phone focusing on a high-refresh-rate screen, RGB lighting, and custom-cooled components. Asus has also given the ROG Phone a couple of hardware and software tricks that improve the gaming experience.

Unlike the similarly gaming-oriented Razer Phone 2, however, Asus has designed the ROG Phone to scream, 'I'M A GAMER' in its aesthethics and software choices, which really turns me off. The ROG Phone ends up feeling like a polarizing experience and not my first choice for a gaming phone.

The best gaming hardware? You might have heard that Asus picked the "world's fastest speed-binned" Snapdragon 845 chips for the ROG Phone. Spoiler alert: That means absolutely nothing in day-to-day use. I've never felt like any flagship phone released within the past year had a problem running the most intensive games or computational loads, and the ROG Phone is no different. But if you're the type of person who needs the absolute best parts in your phone, then the ROG Phone checks that box. 

To read this article in full, please click here


Apple is expected to introduce a credit card in partnership with Goldman Sachs. How could it make this card a must-have item for its premium customers?

How Apple can thrive While the attention is focused on Apple's surprise product release salvo and its forthcoming video streaming services launch on March 25, there are also claims the company will introduce its own credit card with Goldman Sachs, whose CEO, David Solomon, is expected to attend the Apple launch event.

To read this article in full, please click here


Chinese property firm Evergrande Group will start producing its first electric vehicles in June as part of a goal to become the world's largest new energy vehicle (NEV) company within the next three to five years, according to its chairman.