The Democratic presidential candidate didn't hold back his thoughts in an interview with The New York Times when asked about the social media giant.

RELATED ARTICLES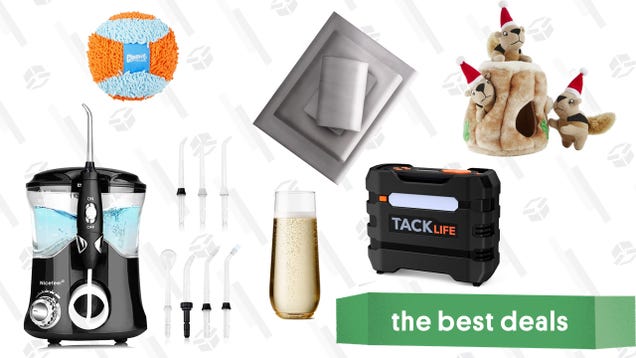 An Electric Water Flosser Gold Box, a Chewy Toy Flash Sale, and temperature-Regulating Sheets lead off Friday's best deals from around the web.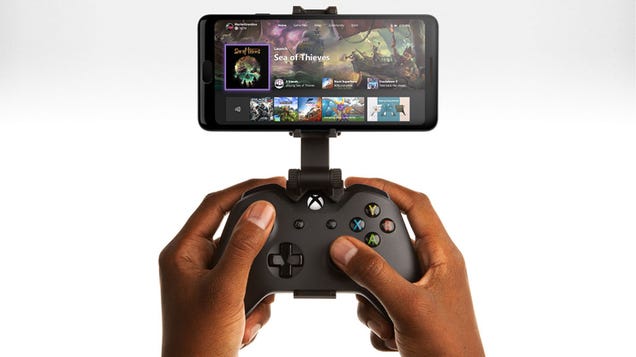 Following a pretty successful trial run in the U.S. and U.K., Microsoft is now opening up its Xbox One Console Streaming Preview to the world, or at the very least, every country where Microsoft supports Xbox Live.


Read more...


Swedish activist Greta Thunberg marched with 10,000 protesters in the Swiss city of Lausanne on Friday and said "you have not seen anything yet" before some head to Davos next week to challenge the global financial elite to fight climate change. "So, we are now in a new year and we have entered a new decade and so far, during this decade, we have seen no sign whatsoever that real climate action is coming and that has to change," Thunberg said in a speech in Lausanne. Hundreds will take trains over the weekend and then march to Klosters near Davos, the annual gathering of world political and business leaders that Thunberg is attending for the second year in a row and will take part in two panel events.



RELATED ARTICLES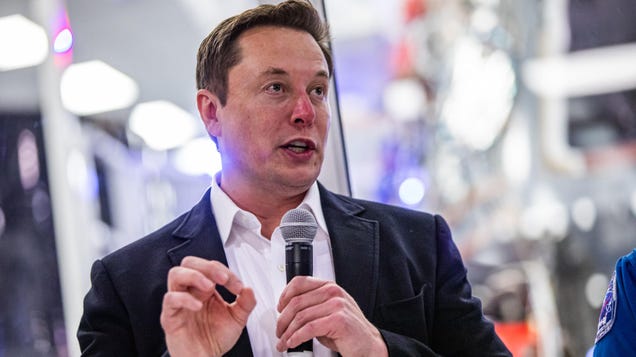 SpaceX CEO Elon Musk, who has previously conceded that many of the people whom he desires to send to Mars must be prepared to risk death in the process, has sweetened the deal with the hint of some indentured servitude.


Read more...


Before Kensington Palace, Frogmore Cottage, and declaring a pursuit of financial independence, Meghan Markle already lived like a queen.


Must the 538 members of the Electoral College vote for their states' winning candidates, or can they exercise independent judgment?



RELATED ARTICLES
Heavy rains in fire-ravaged eastern Australia have brought welcome relief for firefighters and farmers, but sparked flash floods that have led to fresh scrambles to save native animals.  As the rain hit on Thursday the New South Wales State Emergency Services department warned that the sudden heavy downpours in some areas would bring flash flooding, falling trees and landslides where the fires have wiped out vegetation.  On Friday, the warnings were realised when flash floods hit the Australia Reptile Park on the NSW east coast, and the state's koalas - having lost thousands of their number and huge swathes of their habitat - needed to be rescued again as floods thundered down fire-blasted hills empty of vegetation.  Park director Tim Faulkner told local media that the sudden floods on Friday morning were "incredible".  "Just last week we were having daily meetings to discuss the imminent threat of bushfires," he said. "Today, we've had the whole team out there, drenched, acting fast to secure the safety of our animals and defend the park from the onslaught of water… We haven't seen flooding like this at the park for over 15 years." And while the rains have doused fires in some areas, blazes continue to rage across many other parts of the country where the weather stayed dry, including in other parts of New South Wales where 82 fires were still burning, with 30 out of control, and in the state of Victoria, to the south. Parts of the state's Alpine region were evacuated again as e
Despite a warning from Lev Parnas, President Trump claimed not to know him again Thursday. "I don't know Parnas, other than I guess I had pictures taken, which I do with thousands of people," Trump told reporters in the Oval Office. "I don't know him at all, don't know what he's about, don't know where he comes from, know nothing about him. ... I don't believe I've ever spoken to him."Jospeh Bondy, Parnas' lawyer, brought the receipts, posting a video taken at Mar-a-Lago in December 2016, where Trump is clearly talking with Parnas, who is standing next to him and also Roman Nasirov, a former Ukrainian official charged with embezzlement. Here's the "I don't know him at all, don't know what he's about, don't know where he comes from, know nothing about him" guy, w Lev Parnas & Roman Nasirov, former head of Ukrainian Fiscal Service, at Mar-a-Lago 12/16. @POTUS .@realDonaldTrump @Acosta LevRemembers LetLevSpeak pic.twitter.com/5B5QY2DJEg — Joseph A. Bondy (@josephabondy) January 16, 2020The Washington Post used that video in a jaunty roundup of Parnas posing, often on multiple occasions, next to Trump and other Republicans who claimed not to know him.Calling Parnas a "Giuliani associate" is "way too limited — he is a full-fledged member of Trump Co," Chris Cuomo said on CNN Thursday night. As he ran through the details, he showed photo after photo of Parnas and Trump or members of his family and inner circle. "There are so many that I had to leave pictures out," Cuomo said. L
Too much land to defend?



RELATED ARTICLES