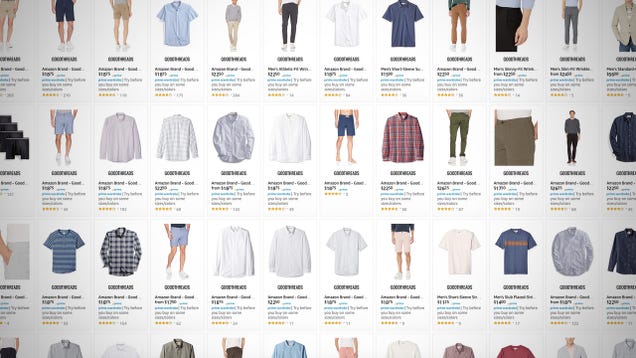 Goodthreads Menswear Gold Box | Amazon

Read more...



RELATED ARTICLES
The self-avowed white supremacist who ploughed his car into protesters opposing a far-right rally in Virginia two years ago, killing one person and injuring dozens of others, has asked a judge for mercy and a sentence shorter than life in prison.James Alex Fields Jr's legal team has argued in a new sentencing memo that the 22-year-old defendant should not spend his entire life in prison because of his age, a traumatic childhood and a history of mental illness.Fields has pleaded guilty to federal hate crimes in relation to the Charlottesville attack and is set to be sentenced on 28 June."No amount of punishment imposed on James can repair the damage he caused to dozens of innocent people. But this Court should find that retribution has limits," his attorneys wrote in a court document submitted on Friday.Fields' attorneys said that giving him something less than a life sentence would be akin to an "expression of mercy" and a "conviction that no individual is wholly defined by their worst moments".The attorneys highlighted his difficult upbringing and history of mental illness, but many of the details were redacted. The document did reveal he was raised by a paraplegic single mother and suffered "trauma" by growing up knowing his Jewish grandfather had murdered his grandmother before committing suicide.In their own sentencing memo, prosecutors said Fields had shown no remorse since he drove the car into t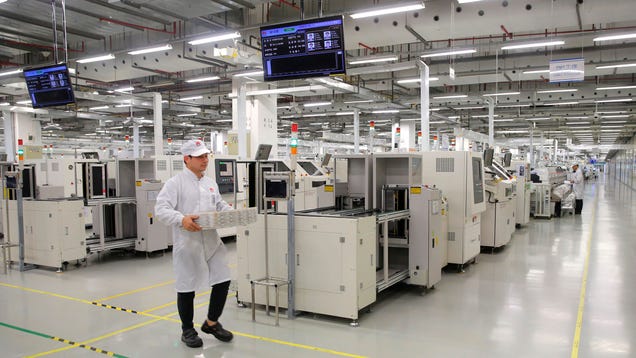 Donald Trump's administration is considering issuing requirements that would mandate all 5G telecommunications equipment installed in the U.S. be manufactured outside China, according to a Sunday report in the Wall Street Journal.


Read more...


The Gillmor Gang — Frank Radice, Michael Markman, Keith Teare, Esteban Kolsky, and Steve Gillmor . Recorded live Sunday June 23, 2019. Streamed live to Twitter, or just slightly after the fact. Debates and free media, or how Facebook could take crypto global with Libra and the Democrats the White House in 2020. Produced and […]
A long-planned Blessing of the Bikes ceremony for motorcycle enthusiasts became a scene of mourning and reflection Sunday as about 400 people paid tribute to seven bikers killed in a devastating collision with a pickup truck . "When they fall, we all fall," said Laura Cardinal, vice president of the Manchester Motorcycle Club, adding that fellow bikers will support the families of those who died. Blessing of the Bikes ceremonies are held in many locations as a way to give prayers for a safe season.


Chevy may be down 90 lb-ft of torque from the 1000 lb-ft Ram 3500, but they still claim they can outrun the Ram, trailering or not, so the truck wars go on.


The United States has executed the 1,500th person since the Supreme Court reinstated the death penalty in 1976, according to a database keeping track of executions.Marion Wilson Jr was killed by lethal injection at 9.52pm on Thursday at the Georgia Diagnostic and Classification Prison in Jackson, Georgia after the US Supreme Court denied a stay of execution.The state's Department of Corrections confirmed his death. According to their press release, he was the 73rd person executed in Georgia since 1976, and the 51st put to death by lethal injection.Nationally, lethal injection counts for 1,323 of the 1,500 deaths, according to the Death Penalty Information Centre.In 1997, WIlson was convicted along Robert Earl Butts Jr in the March 1996 slaying of 24-year-old Donovan Corey Parks.Prosecutors said Parks, a stranger to the two men, was killed after agreeing to give the two men a ride outside a Walmart in rural Georgia.Butts was sentenced to death as well; his death by lethal injection was fulfilled last year.The state's Department of Corrections says Wilson was given a final statement and a prayer before the state administered deadly injection of pentobarbital."I ain't never took a life in my life," Wilson said.To his friends and family he added: "I love y'all forever. Death can't stop it. Can't nothing stop it."Outside the prison where Wilson's death was administered,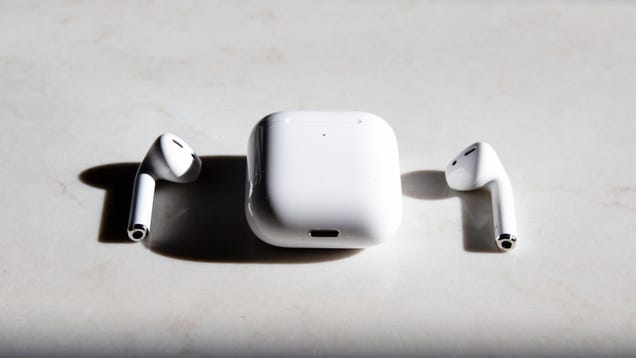 Apple AirPods 2 with Wireless Charging | $180 | Amazon

Read more...


In the unfortunate event that your home experiences a burglary or natural disaster, thousands or even hundreds of thousands of dollars in property may be lost or damaged. That's why we pay for homeowners or renters insurance — so that our property can be replaced when disaster strikes. But if and when your claim is approved, it can take weeks or even months to receive money from your insurer. Lemonade, however, is a new kind of insurance company, and it's flipping the script by reviewing your claims and paying you within minutes.

To read this article in full, please click here