Amid struggles to make headway in the smart speaker market, Apple has hired a new HomePod software head, according to Bloomberg's Mark Gurman. The company has reportedly brought onboard Afrooz Family, who co-founded the high-end audio startup Syng with former Apple designer Christopher Stringer.

Apple's $349 HomePod arrived in 2018 to very mixed reviews, and was discontinued early this year. The company has noticeably failed to compete with smart speaker rivals, particularly Amazon's Alexa-powered Echo devices and Google's Assistant speaker family. 

Family worked for Apple between 2012 and 2016 and was on the original HomePod team before starting Syng. That company aimed to develop a "revolutionary" speaker to produce immersive audio, but eventually developed a rather niche, $1,800 speaker. The previous HomePod software head, Jason Harrison, left Apple for Airbnb last year. 

Apple's latest speaker product is the $99 HomePod mini, which we described in our Engadget review as an "acceptable Echo alternative." That device has reportedly helped sales a bit, but hasn't put much of a dent in a market dominated by Amazon and Google, according to Bloomberg.

The biggest problem with Apple's smart speakers may be Siri and HomeKit, which aren't as widely supported as Alexa and Google Assistant. The original HomePod was also pretty expensive at launch. To make inroads, Apple may need to change its approach and continue to improve integration — as it recently did with a
Those looking for a powerful laptop alternative need look no further than this year's iPad Pros. Outfitted with Apple's M1 chipset, they're the most powerful tablets the company has ever made. Now you can get an 11-inch iPad Pro for less at Amazon thanks to a $100 discount that's dropped the prices of most available models. The base 128GB version is sold out right now, but the 256GB WiFi model is down to $800, which is a record low. The sale also includes the 512GB, 1TB and 2TB iPad Pros, which are on sale for $1,000, $1,400 and $1,799, respectively.

Buy 11-inch iPad Pro (256GB) at Amazon - $800These iPad Pros don't look very different from their predecessors because Apple focused most of the updates on the internals. Inside is the company's M1 processor, which makes the tablets run similarly to the MacBook Air M1 — which is to say, remarkably fast and smooth. When we reviewed the larger of the two Pros, we were impressed by its ability to play laborious games and piece together 4K video without breaking a sweat. The latest iPad Pros also support 5G connectivity, along with a USB-C port for charging and a new ultra-wide camera that enable

RELATED ARTICLES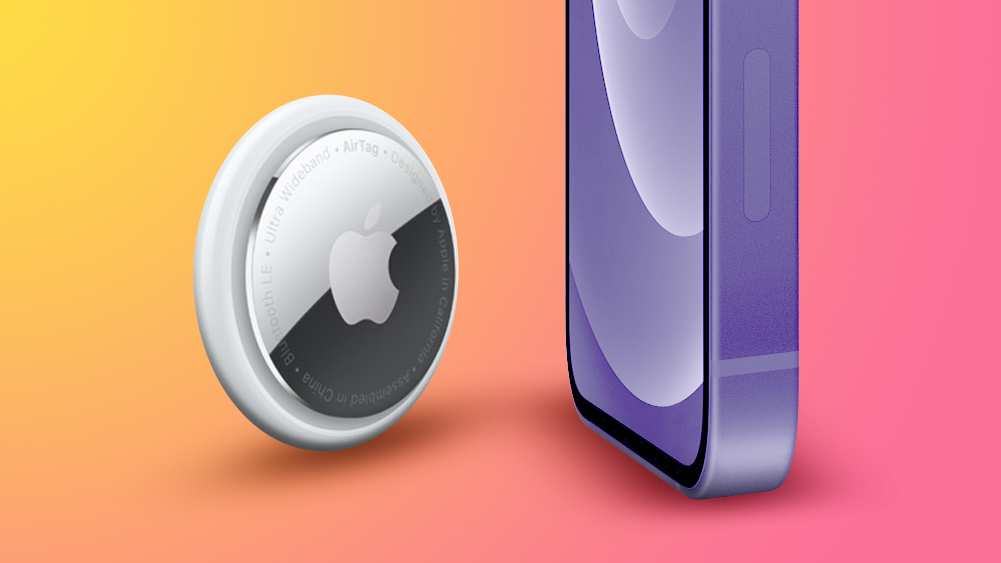 DailySteals today has a notable sale on the AirTag 4-Pack, available for $89.00 with code ADSTAG, down from $99.00. This is just the second deal we've ever tracked on the AirTag 4-Pack, and it's beating Woot's sale from earlier this month by about $5.


"Everyone in the world needs to do this," Shatner told Blue Origin founder, Jeff Bezos.
Teach your kids about money while keeping them safe.
Apple's decision to postpone introduction of its controversial client-side scanning (CSS) CSAM-detection system looks like an even better idea amid news governments already want to use the controversial tools for other forms of surveillance.

A 'dangerous technology' In a new report, an influential group of 14 internationally reputed security researchers have said such plans represent a "dangerous technology" that expands state surveillance powers. They warn the client-side scanning system, if used "would be much more privacy invasive than previous proposals to weaken encryption. Rather than reading the content of encrypted communications, CSS gives law enforcement the ability to remotely search not just communications, but information stored on user devices."

To read this article in full, please click here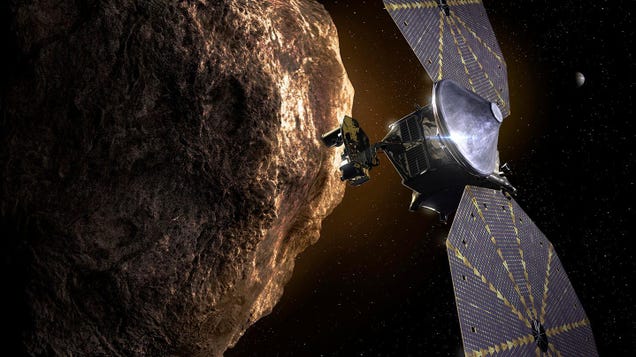 NASA's launch window for the Lucy spacecraft opens during the early hours of Saturday, October 16. Here's what you need to know about this thrilling mission and how you can watch the launch live online.


Read more...


 

Image Credit:9to5google

Chrome OS will soon have a way to set your wallpaper to one of your favorite images or albums from Google Photos.

Across Pixel phones, Chromecasts, and Nest smart displays, Google has made it all too easy to set your wallpaper to your favorite shot from Google Photos or run a slideshow from an album. Meanwhile, to use something from Google Photos as a wallpaper on Chrome OS today, you need to download the image and manually set it as your background. There also isn't an option to rotate through a local folder of images.


Disclosure:  The vendors listed are clients of the author.

Microsoft DOS and then Windows have gone through several evolutions over the years. When Windows first arrived, it was a User Interface (UI) shell on top of DOS. Then Windows 95 absorbed DOS to create something new — but didn't include security. Windows 8 tried to absorb the smartphone experience, failed, but essentially made third-party anti-virus software obsolete.  

Windows 10 took security a few steps farther (and integrated a better digital assistant, Cortana, that few people ever used). And now, with  Windows 11, Microsoft has begun to integrate hardware security without integrating PC firmware (BIOS). Due to issues with the move to Windows 11, I think the next integration will be BIOS.

To read this article in full, please click here


Fujifilm has revealed a new Instax printer that supports its wider, more Polaroid-like film. The Instax Link Wide Smartphone printer is designed to connect to your smartphone over Bluetooth and print out camera roll photos that are twice as wide as the credit card-sized images from the original Instax mini Link printer. It also allows you to directly transfer and print images from Fujifilm's X-S10 mirrorless camera, with no need for a smartphone. 

As before, the new printer runs on batteries and can do about 100 Instax prints on a charge. You can choose from two printing modes, "Instax Rich, accentuating deep, warm colors, and Instax Natural, which emphasizes the inherent tones of the image," according to Fujifilm. You can also use the Instax Link app, which offers around 30 filters, collages, text, digital stickers and frame templates, while letting you import and add handwritten text and sketches to a photo. 

The Instax Link Wide Smartphone printer supports Fujifilm's wide-format film, which costs $20 for a pack of 10 — also used by its Instax 300 Wide camera. In addition, Fujifilm introduced a new black-bordered version of Instax Wide film, av