Audi is about to make life easier for people that deal with toll roads on a daily basis. Instead of using an ugly stick-on tag or box for passing through and paying tolls, Audi will make it a built-in feature on some of its cars. It's called the Inte...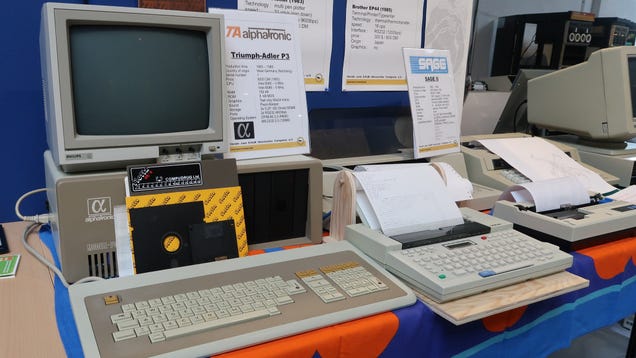 Technology—the breaker of chains, the breaker of backs. It is everything both right and wrong with humanity today. But today, I want to focus on the good side of things, specifically the small things developers might have put into a product that, if you dig around long enough, turn out to be surprisingly useful.

Read more...


(Reuters) - Data-sharing business Dropbox Inc on Friday filed for an initial public offering of up to $500 million with the U.S. Securities and Exchange Commission.
By Larry Magid Like many, I have been deeply moved by the action of student survivors of the Marjory Stoneman Douglas school shootings on Valentine's Day.  These teens - some who lost friends and teachers - have been courageous, articulate and passionate in turning their grief into action - demanding that our leaders do everything possible to prevent more tragedies like the one they experienced. As CEO of ConnectSafely, I've been struggling to find ways to support these students and make a connection between the gun safety issues they're fighting over and the internet and connected technology safety issues that ConnectSafely works on. The more I think about it, the more I realize that there is a connection between the two. Obviously, our mission to protect children and teens online does extend to their offline presence as well because there is no real dividing line between online and off, especially for youth. But it goes deeper than that because we have long argued that media literacy and critical thinking are essential to online safety and that student engagement and activism along with supportive adults, are the keys to creating a safe environment in school. And that's exactly what these students [...]
FRANKFURT/HONG KONG (Reuters) - China's Huawei is forging closer commercial ties with big telecom operators across Europe and Asia, putting the company in prime position to lead the global race for next-generation 5G networks despite U.S. allegations it poses a security threat.
Despite the hype and hoopla surrounding the burgeoning field of quantum computing, the technology is still in its infancy. Just a few years ago, researchers were making headlines with rudimentary machines that housed less than a dozen qubits -- the q...


As Netflix steps into blockbuster movie territory and MoviePass brings new disruptions to an old theatrical model, we're witnessing a transformative moment for the movie business. What can movie theaters do to rekindle their dwindling audiences? Is the answer in the very same technology that is threatening its existence?

.. Continue Reading Netflix, MoviePass and how technology is radically redefining the movie business

Home Entertainment

Movies Netflix Streaming Theater Netflix enables offline binge-watching The best future-focused sci-fi film and TV coming in 2018 Netflix Switch sets up the perfect lazy evening with one press Netfl