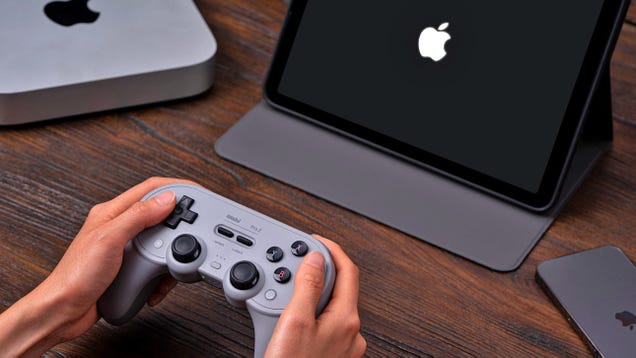 As much as we love 8BitDo's wireless controllers and gamepads, including the highly customizable 8BitDo Pro 2, our biggest complaint with them to date has been a lack of support for Apple devices. But as of today, that changes, as a new software update for many of 8BitDo's wireless controllers finally makes them…

Read more...



RELATED ARTICLES
Microsoft is preparing to launch an Xbox store on iOS and Android as early as next year, according to Phil Spencer. The head of the company's gaming division shared the timeline in a Financial Times interview published on Monday, noting the plan is dependent on regulators approving Microsoft's $68.7 billion acquisition of Activision Blizzard.

"We want to be in a position to offer Xbox and content from both us and our third-party partners across any screen where somebody would want to play," Spencer told the outlet. "Today, we can't do that on mobile devices but we want to build towards a world that we think will be coming where those devices are opened up."

Microsoft first revealed it was working on an Xbox store for mobile devices in regulatory documents the company filed with the UK's Competition and Markets Authority (CMA) last year. At the time, the tech giant didn't provide a timeline for the plan, noting only its proposed merger with Activision Blizzard would play a critical role. Spencer was more direct on Monday. "The Digital Markets Act that's coming — those are the kinds of things that we are planning for," he said. "I think it's a huge opportunity."

Under the Digital Markets Acts (DMA), major platforms the European Union designates as "gatekeepers" will be required to open their devices to competing app stores. Last fall, a

RELATED ARTICLES
Russia's Kremlin ordered officials to stop using iPhones, apparently over concerns the devices could be vulnerable to Western intelligence agencies, Reuters reports. When surveillance-as-a-service firms sit exposed for brazenly undermining device security, it's hard to think there isn't an argument there. But the bigger story isn't the harm to Apple's small business in Russia, it's the threat to digital supply chains it shows.

To read this article in full, please click here


Webroot System Analyzer is a system information tool that looks inside a system and gives you a quick assessment plus a detailed report on all aspects of hardware, OS, and installed applications. [License: Freeware | Requires: 11|10|8|7 | Size: 6 MB ]
Both Samsung and Best Buy are offering hundreds off TVs, laptops, major appliances and more this week.

RELATED ARTICLES
The streaming giant gave an update on upcoming releases and why it's (ahem) playing the long game.
Anyone looking to keep track of all their devices is in for a little treat. Apple's AirTag four-pack is currently on sale for $90. It equates to a 9 percent discount, knocking off a bit, but the lowest we've seen was $80. Still not a bad deal now, though, if you've been hesitant to spring for the four-pack. A single AirTag is available for $29, making the four-pack sale almost into a buy three, get the fourth free affair.



AirTags are one of the
One of the best places to start when building a smart home ecosystem is smart light bulbs. Not only are they relatively affordable compared to other IoT gadgets, often costing between $10 and $50 a bulb, but they can also completely change the feel of your home. You can go from boring and analogue to colorful and automated within minutes, and there are endless possibilities when it comes to using smart light bulbs to create funky-colored light scenes, setting schedules and more.

But like the rest of the smart home space over the last few years, there are now more players in smart lighting than ever before. We tested out some of the most popular smart lights on the market and found that most of them are quite good, but there are differences in compatibility, color quality and mobile app usability that are worth considering before deciding which smart bulb system will be right for your home.

What to look for in smart light bulbsConnectivity (To hub or not to hub)One of the biggest appeals of smart lights is being able to control them from your phone. Most of them are able to do so by connecting to it via WiFi or Bluetooth, or via an external hub, which handles the connection for them. Bluetooth connectivity limits the range in which you'll be able to control the light, so it's only best for a limited number of bulbs and ones you don't expect to control when you're away.

WiFi smart lights are easy to set up and can be cheaper overall since they don't require a hub to connect them. However, having something like a central Zigbee hub can make your whole system more reliable since its connection is separate from your home's WiFi network. For that reason, hub-based bulbs tend to be more expandable, so we mainly recommend those if you want to eventually have dozens of smart lights around your home.

White or color?Most smart bulbs you'll find today are "white and color" bulbs, meaning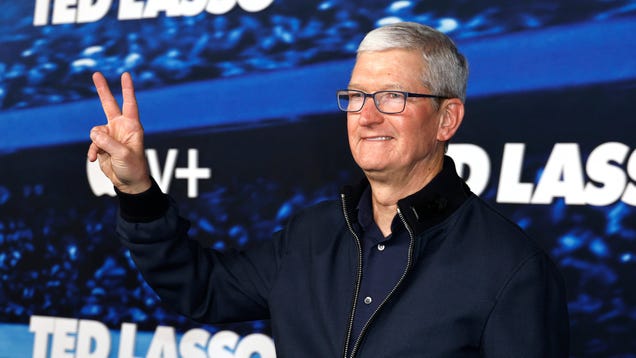 Apple does not want to resort to layoffs, unlike many other major tech companies, which have been downsizing since around the turn of 2023. The tech giant is so desperate to not become another Google, Microsoft, or Meta (which thought 11,000 Meta staff layoffs were so nice that it did it twice) that it has put a hold…

Read more...



RELATED ARTICLES

And this license doesn't only keep your PC protected. You can activate it on up to three devices, including phones, Macs, and iPads, where Norton's value-adding features—like Dark Web monitoring, VPN access, cloud backup, and password management—come into play. Of course, Norton 360 Deluxe's antivirus chops remain top-notch too.  

Our independent review of the security suite summed things up well: "Norton 360 Deluxe is a very good suite with a good price. If you're looking for excellent antivirus protection that won't get in your way, and which offers a good number of features, then this is the suite to buy."

That does doubly so when you're able to pick it up for under $20. Don't miss out!

Norton 360 Deluxe for $19.99 on PCWorld Software Store

Security

These seven daily habits will help you take control of your happiness.

Price When Reviewed$1,399

Best Prices Today: HP Dragonfly Pro Retailer Price $1399.99


A #1 Product of the Week and #2 Product of the Month on Product Hunt (with a 5/5-star rating), xTiles is an intuitive project management and collaboration tool that creators and managers alike will love.

This visual workspace gives you a personalized place to layout your ideas with notes, links, and media. You can mix and match pieces of information using tiles to dive deeper into the ideas you're most excited about, and flag them for collaboration and building off into new areas. You can make everything action-oriented with tasks and enjoy a visual form of collaboration.

Lidia Vijga, Co-founder and CEO of DeckLinks writes, "xTiles is my happy place where I can plan and organize all my social media content for the upcoming weeks. I feel like anything is possible when you plan with xTiles."

Find out why xTiles has earned 4.9/5 stars on Capterra and a perfect 5-star rating on G2. For a limited time, you can get a 

Lots of home appliances are still sucking up energy, even after you turn them off. Here's what to know and how to save.
We do the math to see if Apple or your wireless carrier offers the best value.
TWEAKS AND UPDATES Visual Studio Magazine: Microsoft Open Sources Tool for GPT-4-Infused Apps. "Microsoft has open sourced an internal incubation project that can help developers integrate cutting-edge AI models quickly and easily […]
The hype machine is real with Generative AI and ChatGPT, which are seemingly everywhere in tech these days. So it's not surprising that we're starting to hear chatter about a new, improved Siri. In fact, 9to5Mac has already spotted a new natural language system.

Do you speak my language? The claim is that Siri on tvOS 16.4 beta has a new "Siri Natural Language Generation" framework. As described, it doesn't sound impressive, as it mainly seems focused on telling (dad?) jokes, but might also let you to use natural language to set timers. It is codenamed "Bobcat."

To read this article in full, please click here


Trombone Champ is a blast to watch, but a beast to play even compared to some other rhythm games — you try nailing a slide during the "William Tell Overture." Thankfully, developer Holy Wow Studios is putting the game within reach of more players. It's introducing an "Autotoot" option that takes away the need to press buttons. If you have hand mobility issues, you'll have a better chance of squonking your way to an S rank. Your score is halved to prevent leaderboard cheating, but you can advance the story.

The update is also more streamer-friendly, with icons warning when a tune might be muted on services like Twitch. It's faster to restart a track when your performance goes askew, and you'll see your character in the points screen.

Trombone Champ quickly became a viral sensation after its debut last September. Anyone who's familiar with Guitar Hero or Rock Band will grasp the basic mechanics, but the laugh-'til-you-cry hilarity of playing trombone over classic pieces can't be overstated — this is one of those precious games where messing up is almost more entertaining than a perfect score. And that's before you throw in
There's some good news if you've been holding off on buying a Steam Deck. Valve's terrific portable gaming system is on sale for the first time, just over a year after the company started shipping the device. The price of the Steam Deck has dropped by 10 percent. 

The 64GB model is currently $359.10 ($40 off). The 256GB variant has dropped from $529 to $476.10. The 512GB Steam Deck, which has a screen with anti-glare glass and the fastest storage of the bunch, is $65 off at $584.10. As things stand, it should take 1-2 weeks for your Deck to arrive. The discount will apply in all regions where the Deck ships until 1PM ET on March 23rd, when the Steam spring sale that just started comes to an end.

There are currently discounts on hundreds of games, so you'll surely find plenty of things to play on your shiny new Steam Deck. The deals include Red Dead Redemption 2 (67 percent off), The Witcher 3: Wild Hunt (70 percent off), Marvel's Midnight Suns (50 percent off) and NBA 2K23 (75 percent off). All are among the 100 most-played games on Steam Deck to date, but Valve has verified that
Pricing out whether Apple's plans or your wireless carrier's insurance are the better value.

Discord plans to roll out a public ChatGPT-powered chatbot named "Clyde" beginning next week, alongside a new technology to summarize Discord chats in a sidebar, called conversation summaries. This Friday, Discord will update its AutoMod automatic moderation bot to include AI-powered moderation, examining the content of moderated chats to determine if a server's rules are being followed. All three are considered public experiments, with updated, further rollouts to come later.

Discord also showed off early progress in two new features it hopes to add later: the ability to "remix" Discord avatars, as well as an updated real-time whiteboard feature that can take sketches and transform them into generative AI art, via a prompt.

It might seem like most applications are hurriedly adding AI to their core functions, though Discord was on the cutting edge, early on. Midjourney's AI art generator uses Discord as its only UI, in part because Midjourney chief executive David Holz led a self-funded team and didn't have the time or resources to invest in a UI or social media model, he said during a briefing. Discord disclosed that Midjourney has 13 million subscribers as of March 2023. Slack, a Discord rival in the productivity space, has also announced an AI-powered chatbot, and Google and Microsoft have already launched their own AI-powered search

Apple's work on a 5G modem chipset may be coming along a little better than we expected, according to hints dropped this week by Qualcomm CEO and President  Cristiano Amon at Mobile World Congress.

Apple will 'do their own' Speaking with Wall Street Journal reporter Joanna Stern, Amon explained that Qualcomm expects Apple will "do their own modem" in 2024, adding, "but if they need ours, they know where to find us."

To read this article in full, please click here


Let's explore what AI-powered Bing and Edge mean for search -- and how Microsoft has Google on the ropes. Then we'll close with my Product of the Week: Lenovo's 30th Anniversary ThinkPad. The post Microsoft Wakes Up the World Once Again With ChatGPT Bing and Browser appeared first on TechNewsWorld.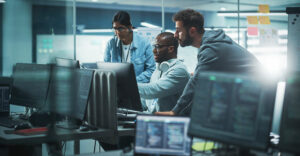 As the floundering economy continues to hopscotch around broken supply chains and the worsening cybersecurity breakdowns, businesses and analysts alike are sharpening their focus on what lies ahead. TechNewsWorld spoke with IT executives to gather predictions for what 2023 holds. The post IT Execs Share Strategies for Managing Digital and Cyber Trends in 2023 appeared first on TechNewsWorld.
Every month, Windows users and administrators receive updates from Microsoft on Patch Tuesday (or Wednesday, depending on where you're located). And each month, most users all apply the same updates. 

But should we?

Case in point: KB5012170, a patch released on Aug. 9 that either causes no issues — or triggers Bitlocker recover key requests or won't install at all, demanding that you go find a firmware update. This patch, called the Security update for Secure Boot DBX, applies to nearly all supported Windows releases. Specifically, it affects Windows Server 2012; Windows 8.1 and Windows Server 2012 R2; Windows 10, version 1507; Windows 10, version 1607 and Windows Server 2016; Windows 10, version 1809 and Windows Server 2019; Windows 10, versions 20H2, 21H1, and 21H2; Windows Server 2022; Windows 11, version 21H2 (original release), and Azure Stack HCI, version 1809, all the way to Azure Stack Data Box, version 1809 (ASDB).

To read this article in full, please click here