This 4th Gen Apple TV HD runs on an Apple A8 chip, delivering outstanding streaming performance via the HDMI 1.43 port that hooks up to your TV for an experiential powerhouse. You can find all of your favorite apps in tvOS, enjoy shows in 1080p HD and Dolby Digital Plus 7.1 sound, and even store up to 32GB worth of content natively on the device. Plus, you'll also get the intuitive Siri Touch Remote allowing you to navigate quickly to shows and movies with just your voice.

Give an entertaining gift this holiday season. Now through December 17th, you can get a refurbished Apple TV HD 4th Gen (2015) with Siri Remote for 53% off $149 at just $69.97, with free shipping.



The blue bubble/green bubbles saga continues. Apple prevented iMessage access from Android apps masquerading as Apple credentials to protect customers.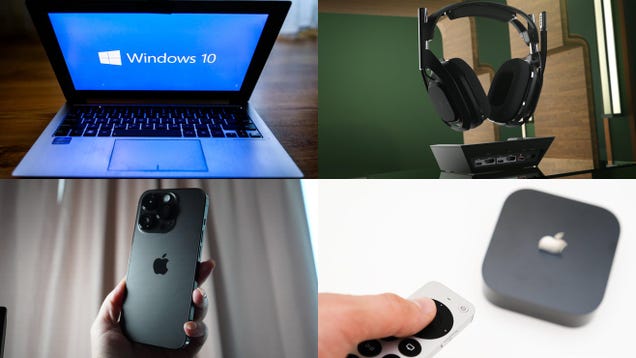 Gemini, Google's ambitious new AI for phones, will make its way to Pixel 8 Pros next week. On the Apple side, we might begin to see M3-powered iPads and MacBook Airs hitting store shelves a lot sooner than we expected. Gizmodo's consumer tech team has all the latest news and more. Here's a roundup of our most-read…

Read more...



RELATED ARTICLES
It was never going to last. Ever since it was launched this week, the Beeper Mini app, which let Android users get iMessage text support, was expected to be in trouble as soon as it caught Apple's attention. And catch Apple's attention it has. Yesterday, the entire Beeper platform appeared to be on the fritz, resulting in speculation that the iPhone maker had been shutting down the iMessage workarounds. As of this morning, Beeper Mini was still posting on X (formerly Twitter) that it was working on and potentially fixing the outage, but with an announcement from Apple today, all that may be for naught. 

"We took steps to protect our users by blocking techniques that exploit fake credentials in order to gain access to iMessage," Apple said. "These techniques posed significant risks to user security and privacy, including the potential for metadata exposure and enabling unwanted messages, spam, and phishing attacks. We will continue to make updates in the future to protect our users."

Though Apple does not mention any apps by name, it stands to reason that, given the timing of Beeper Mini's launch and recent troubles, that this refers to the loophole the platform was using. 

Beeper's method sent users' texts to Apple's servers before moving on to their intended recipients, and was thought up by a high-school student. Would-be messengers wouldn't even need an Apple ID to access iMessage via Beeper Mini, though the Android app did offer end-to-end encryption for conversations between those on both operating systems. 

Apple also said today that
The Beeper Mini team has apparently been working around the clock to resolve the outage affecting the new "iMessage on Android" app, and says a fix is "very close." And once the fix rolls out, users' seven-day free trials will be reset so they can start over fresh. Beeper Mini was released earlier this week, and seemed an especially promising entrant due to its unique approach to bridging the iMessage-Android gap. The app, reportedly the result of a 16-year-old's work to reverse-engineer iMessage, routes messages directly through Apple's own servers, making it more secure than some of the other options out there.

But, only days after its release, Beeper Mini users on Friday found that they could no longer send and receive messages, sparking questions about whether Apple intervened and put a stop to it. In an update posted on
This is your last chance to save $199 on the regular cost of the entire Microsoft Office suite of apps.
The app looks great, and it's easy to use. But it's a bit disappointing for streaming, which is what most folks will want to use it for.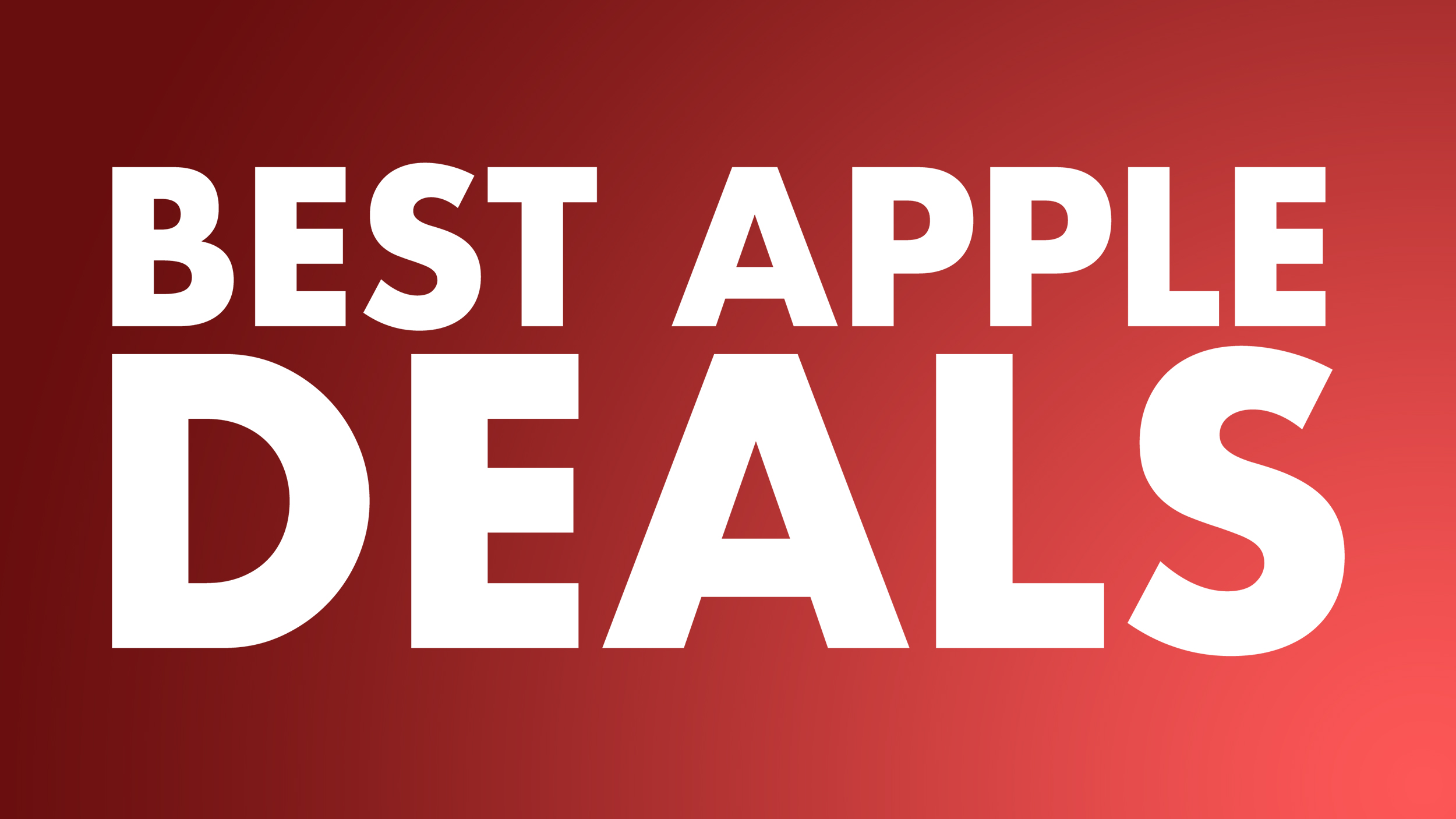 We're just about two weeks away from the Christmas holiday, and numerous Apple products are still available for all-time low prices this weekend, with guaranteed delivery before the 25th in many cases. This week, the best deals were focused on M3 MacBook Pros, Apple Watches, the 10th gen iPad, and a few Anker accessory sales.


The new texting app that "reverse-engineered" a way into Apple's iMessage network appears to have hit a snag.

While Apple's Time Machine provides users with an effective, set-it-and-forget-it recovery system, Microsoft users aren't so lucky. Instead, users are stuck deciding the best way to keep their data safe with a patchwork system of restore points, recovery discs, and file backups. Thankfully, a number of great third-party backup options have cropped up in recent years to help solve the woes of Windows users.

Below you'll find a list of our favorite Windows backup clients. These come with easy-to-use and attractive designs as well as a full range of file and image backup capabilities. We've even included a couple free options that are more than worthwhile. Below our picks you can find more info about what to look for in a Windows backup program.

Also, check out PCWorld's roundup of best external drives for recommendations on reliable storage options—an important component in a comprehensive backup strategy. Alternatively, if you'd prefer to keep your data on the cloud or need the flexibility of data storage for different operating systems, then check out our list of best online backup services.

Updated 12/07/2023: Check out our latest review of

It isn't every day you get the chance to save on Apple products, but today's the day you get a deal on earbuds and headphones.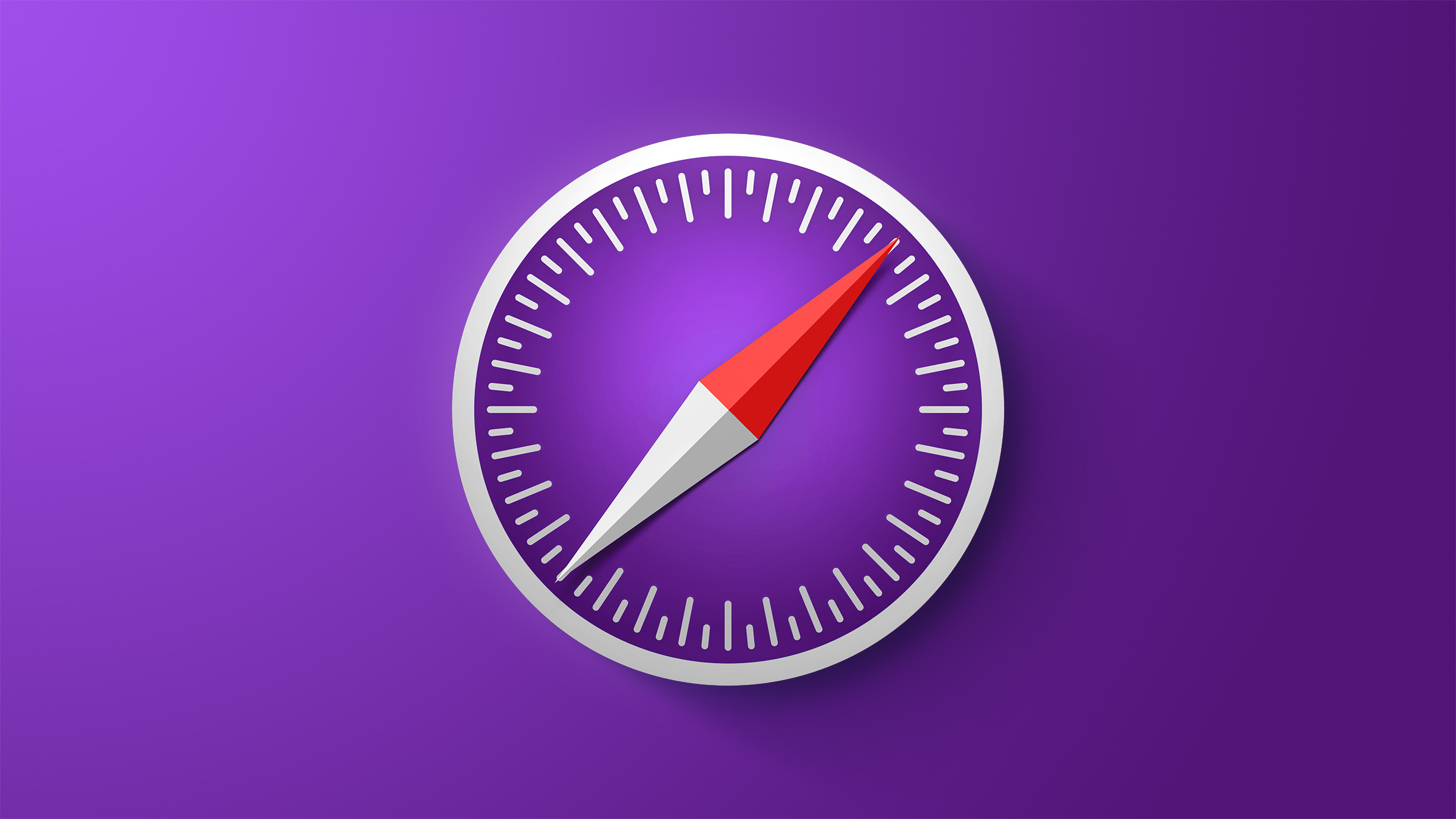 Apple today released a new update for Safari Technology Preview, the experimental browser Apple first introduced in March 2016. Apple designed the ?Safari Technology Preview? to test features that may be introduced into future release versions of Safari.


Content creation experts Streamlabs has partnered with beleaguered social media platform X to offer a "seamless go-live experience". This is part of X's long-promised integration of game streaming to the site. To that end, it'll allow X users to initiate streams without having to manually input stream keys and it'll let those same users sign into the Streamlabs desktop app or the mobile app using social media credentials.

The system also integrates with X's new live broadcast chat functionality, so you can monitor chat messages in the Streamlabs desktop add as you stream. The desktop app also lets you adjust monetization options on the fly, including custom alerts for tipping and overlays for branded content. Additionally, content creators have access to the Streamlabs merch store so they can hawk branded products while they stream. Creators using X will also have access to the company's line of widgets for increased engagement.

For regular users, this partnership will allow people to chat with their favorite streamers in real-time straight from X, though this feature looks to be paywalled behind one of those Blue subscriptions, or Premium or whatever it's called these days. The one that gets you the universally-beloved blue check mark.

Of course, there's the massive antisemitic elephant in the room. This is a strange time to announce a partnership with X, given Musk's recent behavior and the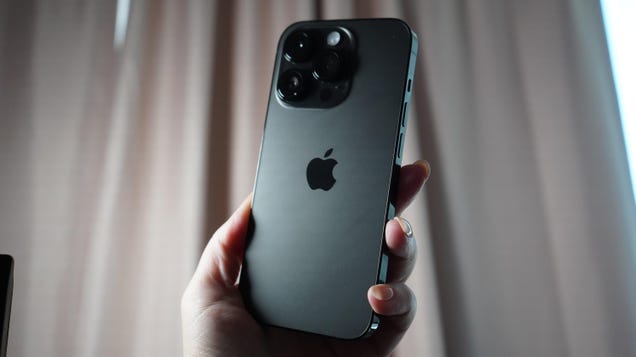 There's good news for iPhone 13 and iPhone 14 users still holding off on upgrading to an iPhone 15. 9to5Mac reports that the iOS 17.2 update will offer Qi2 wireless charging support — like on the iPhone 15 — to iPhones 13 and 14.

Read more...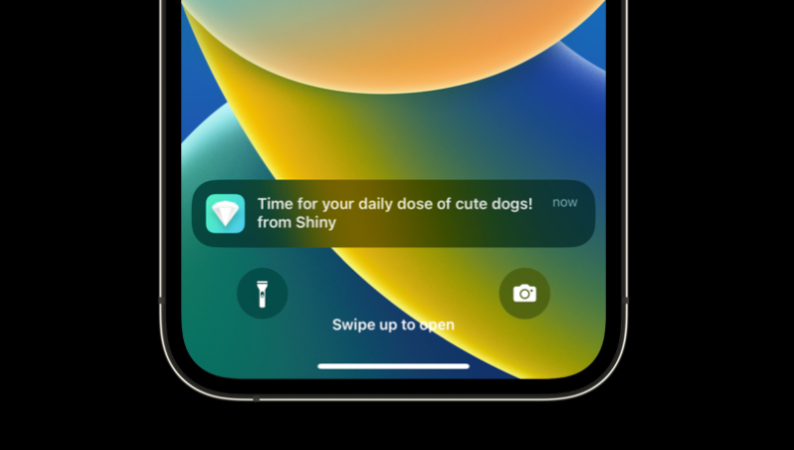 Unidentified governments are surveilling smartphone users by tracking push notifications that move through Google's and Apple's servers, a US senator warned on Wednesday (via Reuters).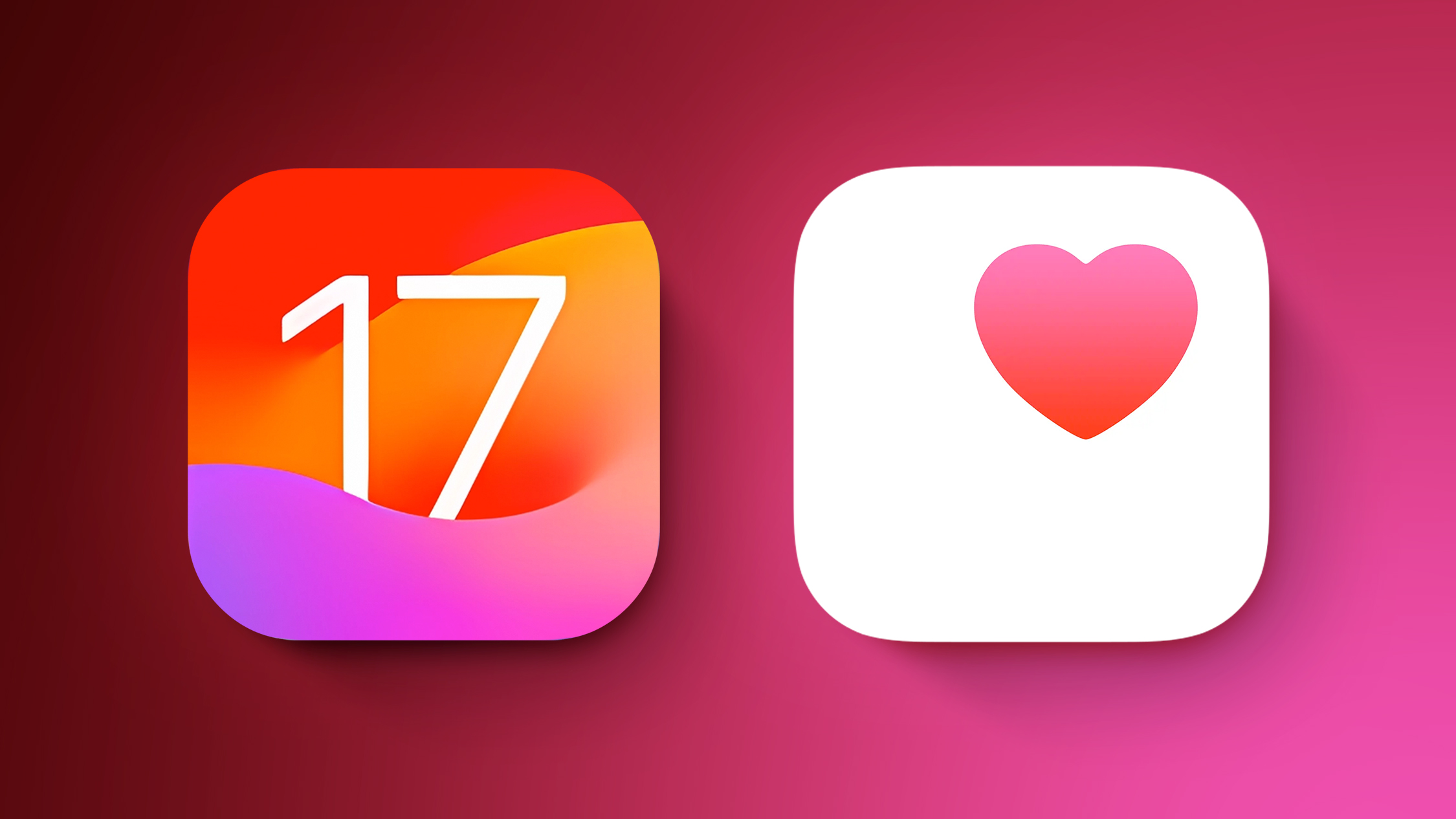 Starting with iOS 17.2 and watchOS 10.2, Siri can access data from the Health app for health and fitness queries, according to Apple's release notes for the updates, which are currently in beta. For the Apple Watch, this functionality is limited to the Series 9 and Ultra 2, as these are the only models that support on-device Siri processing.



Microsoft Office is the world's most ubiquitous office software for good reason. Both Mac and Windows versions include Word, Excel, PowerPoint, Outlook, OneNote, and Teams — the gold standard business suite that will help anyone unlock their most productive selves. The Windows version also includes Publisher and Access.

Give a practical gift that will go the extra mile this year. Now through 11:59 pm PT on December 10, you can get Microsoft Office for Microsoft Office Home & Business 2019 for Mac or

AI video generators are becoming increasingly popular for creating high-quality videos. Discover the X best AI video generators for 2023.

The post 5 Best AI Video Generators 2023 appeared first on eWEEK.