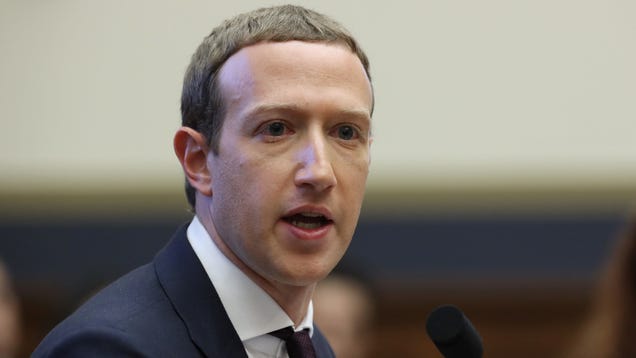 As noted in Facebook COO Sheryl Sandberg's post, today is the day the public is supposed to find out the results of its independent civil rights audit, a two-year review of Facebook's "policies and practices led by noted civil liberties and civil rights expert Laura W. Murphy and Megan Cacace, partner in the civil…

Read more...



RELATED ARTICLES

RELATED ARTICLES
Facebook has released a long-awaited civil rights audit that's bound to ramp up pressure to change policies that allow hate speech and other troubling content to flourish. It revealed that executive decisions by the company caused "significant setbac...
The companies boycotting Facebook in an effort to fight hate speech have been advertising for years on VK.com, "a Russian social media platform that bans gay-rights groups and is known as a haven for white supremacists," the Washington Free Beacon said in a report this week.
They faulted the social network for making policy decisions that undermine civil rights progress.
For more than a decade, China has limited how foreign tech firms that operate inside its borders do business. The world's largest internet market has used its Great Firewall to block Facebook, Twitter, Google and other services in the name of preserving its cyber sovereignty. The walled-garden approach has helped homegrown giants like Tencent and […]
President Donald Trump on Tuesday said he disagrees with the assessment of the country's top immunologist, Anthony Fauci, on the dire situation the United States faces as cases of the novel coronavirus continue to spread. "The current state is really not good," the highly respected Fauci, head of the National Institute of Allergy and Infectious Diseases, said in a Facebook and Twitter livestream on Monday.



RELATED ARTICLES
Civil rights leaders organizing a major advertising boycott of Facebook said they remained unconvinced that the social network is taking enough action against hate speech and disinformation after meeting with Mark Zuckerberg and other Facebook executives on Tuesday.
Microsoft has thrown in the towel in its fight against Twitch, saying Monday that it will wind down its Mixer livestreaming service and redirect users to Facebook Gaming instead.

The death knell will sound on July 22, when the redirect to Facebook Gaming will officially occur. Microsoft didn't actually say how many users Facebook Gaming has, though each month more than 700 million people play games, watch gaming videos or engage in gaming groups on Facebook, it said.

It's an ignominious end for Microsoft's streaming aspirations, which took flight in 2017 when Microsoft transitioned its Beam streaming service into the modern Mixer platform. Microsoft tried to build a user base with features such as Sparks and other ways for users to interact with fans, including an early feature where viewers could even influence the way in which the streamer played the game.

To read this article in full, please click here