The search giant's new phone goes big on price as consumers balk at costly phones.
With all the data breaches, is there a way to know if my data is for sale on the dark web?
You know you want to investigate that Tinder match. This week on CNET's Love Syncs: Sleuthing within reason.

RELATED ARTICLES
NEW RESOURCES PR Newswire: New Website artfairmag.com Slated to Become Benchmark Site for Information on Art Fairs (PRESS RELEASE). "Art fairs appeal to collectors, dealers, curators, artists and art lovers alike, showcasing […]
Your eyes don't need to be open to access the phone.

RELATED ARTICLES
Expect (slightly) more bass, a mounting hole, and refined controls, all for the same price as the older Home Mini.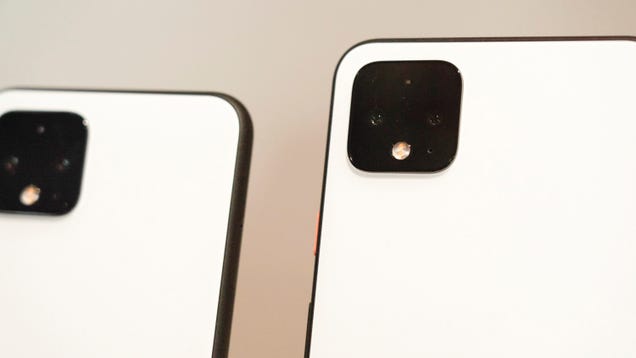 There was only one stand-out feature on the Pixel 3 phones: That fantastic (single-lens!) camera, which got better over time and made the Pixel 3a the best mid-ranger on the market too. Now Google has revealed the follow-ups, the Pixel 4 and the Pixel 4 XL—so can they keep the Pixels on top of the pile in terms of…

Read more...


NEW RESOURCES GlobeNewswire: NYU Tandon data scientists launch tool to analyze Facebook political advertising in Canada (PRESS RELEASE). "Computer scientists at New York University Tandon School of Engineering today launched a new […]

RELATED ARTICLES
by Larry Magid We've all heard the stories about kids spending too much time with their devices or, worse, spending that time doing things online that they probably shouldn't be doing. It's been an issue since I started writing about kids and tech in the early 90s but with the proliferation of phones and tablets — sometimes now getting into the tiny hands of toddlers — the issue has the attention of the media, policy makers and the public. And, as AP writer Michael Liedtke recently reported, even tech luminaries like Instagram co-founder Kevin Systrom worry about their kids' use of technology. "Obviously, like anything — whether it's food, or drink — moderation is key," Systrom told the AP. Liedtke interviewed Urban Airship executive Mike Herrick who, "sees his 13-year-old daughter getting lost in her smartphone and wonders: Is technology messing with children's brains, even as it enlightens and empowers them in ways that weren't possible when his generation grew up?" The message about the potential overuse and misuse of technology has reached the campuses of major tech companies including Google, Facebook, Apple, Amazon and Microsoft — all of which have made some moves to help parents moderate their kids (and their [...]