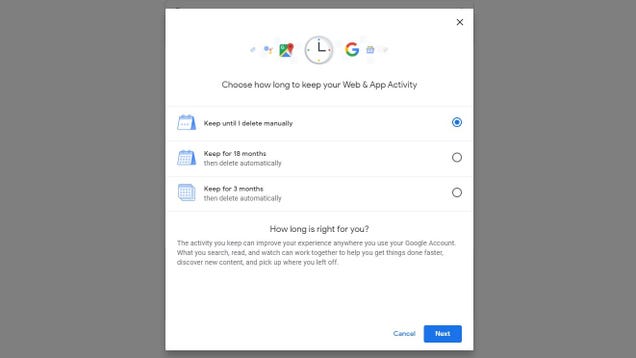 Google has begun rolling out features first announced in May that will allow users to set a time limit after which the giant will automatically delete location history rather than continue to hoard it forever, per TechCrunch. Another feature to do the same with web and app histories also appears to have launched.


Read more...



RELATED ARTICLES


With the backing of Google co-founder Larry Page, California-based startup Kitty Hawk already has some noteworthy names attached to its flying taxi endeavors. And it has now found another in heavyweight Boeing, with the industry veteran teaming up with its fresh-faced counterpart to accelerate the age of electric aviation.

.. Continue Reading Boeing throws its weight behind Larry Page's flying taxi startup

Aircraft

Boeing Electric Aircraft Flying taxi Kitty Hawk VTOL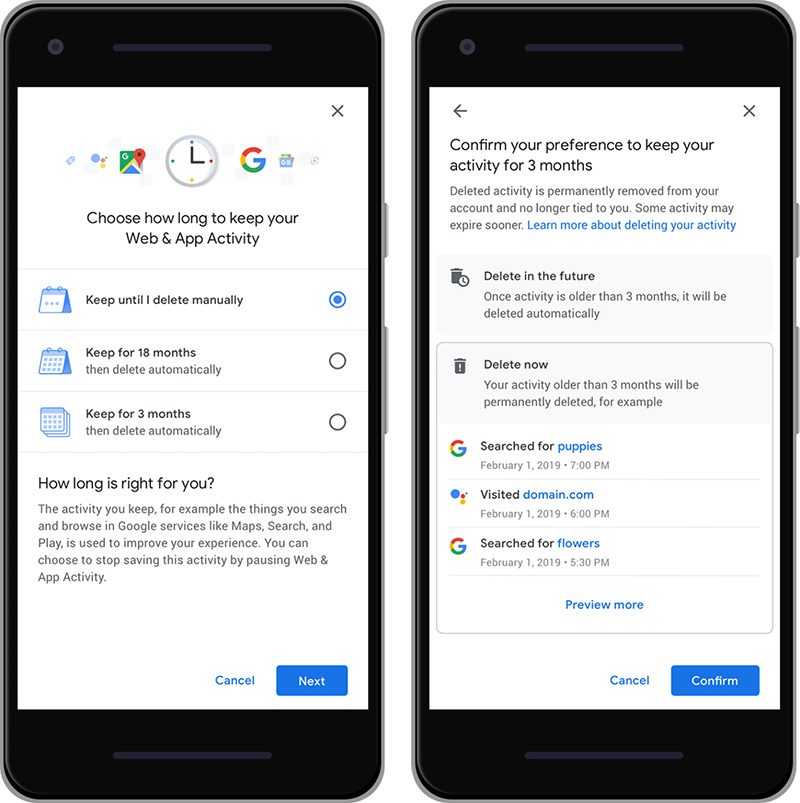 Google in May announced a new privacy-focused auto-delete option for automatically removing Location History and Web & App Activity after a set period of time, and the feature is now rolling out to Google users.


Verizon's Visible phone service is a great option for people who don't want to spend a bundle on their bill every month, but its $40-a-month unlimited hook has always come with a catch: Data speeds are capped at 5Mbps, which is painfully slow when trying to streams videos or games on the go.

Beginning today, Visible is lifting that cap for a limited time. It's not clear exactly how long the promotion will last—Visible says the offering will be determined "as we learn more about member needs"—but both new and current members can take advantage of it. Visible says new members need only restart their phones to take advantage of the uncapped speeds.

To read this article in full, please click here