In yet another embarrassing development for new Twitter boss Elon Musk, court filings published Friday reveal that portions of the social media site's source code — the base programming that makes Twitter possible — have been leaked online, the New York Times reports.

Per court filings, Twitter claimed copyright infringement in an effort to have the offending code taken down from the Github collaborative programming network, where it had been posted. While the code was removed the same day, details as to how long the code had been left up were not made available, nor were the leak's scope or depth. As part of the takedown request reminiscent of Raytheon's famous -- failed -- attempt at court-sanctioned doxxing, Twitter also asked the US District Court for the Northern District of California to order Github to reveal both the identity of the user who posted the code and those who accessed and downloaded it. 

The NYT reports that, per sources within the company pr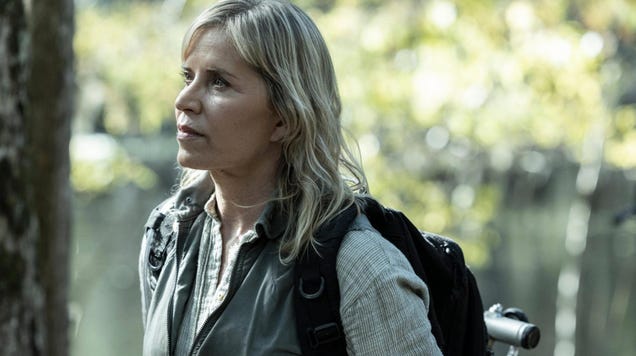 Your eyes aren't playing tricks on you. Fear the Walking Dead is still on the air and a trailer for its eighth and final season is here. In it, the show makes direct reference to a major character in the original series, providing a link that fans have been curious about since day one.

Read more...


In 2020, Epic Games publicly demoed Unreal Engine 5 for the first time. Nearly three years later, gamers are still waiting for the tech to go mainstream. Outside of Fortnite and The Matrix Awakens, there aren't any UE5 games you can play right now, and the first salvo probably won't arrive until the end of the year at the earliest. None of that stopped Epic from showcasing the engine's latest capabilities with a handful of new demos during its recent State of Unreal keynote at GDC 2023.

Arguably the most impressive one saw Senua's Saga: Hellblade 2 developer Ninja Theory show off Epic's new MetaHuman Animator. The tool promises to make realistic facial capture accessible to indie developers by allowing them to use an iPhone, instead of dedicated equipment, to capture facial performances. As you can see from the two demos Epic shared, the tool makes it possible to quickly and accurately transform a closeup video of an actor i
It's no shock to see another country banning TikTok from government phones, but France is taking the restrictions a step further. Le Mondereports the French government is banning "recreational" apps like TikTok, Twitter, Netflix and even Candy Crush from public servants' devices. The apps represent cybersecurity risks that could jeopardize data for both the employees and the administration, according to the office of public service minister Stanislas Guerini.

The government hasn't provided an exact list of banned apps. However, Guerini said certain there could be some exceptions for the sake of necessary communication. This won't prevent a social media team from posting content, in other words. The ban takes effect immediately, but the penalties for defying the rule can be decided at the "managerial level," Guerini's office says. The approach doesn't affect personal devices.

The clampdown comes after the US federal government, dozens of states, Canada, the European Commission and the UK have banned TikTok on their workers' devices. In those cases, the rationale has been similar: officials are worri

RELATED ARTICLES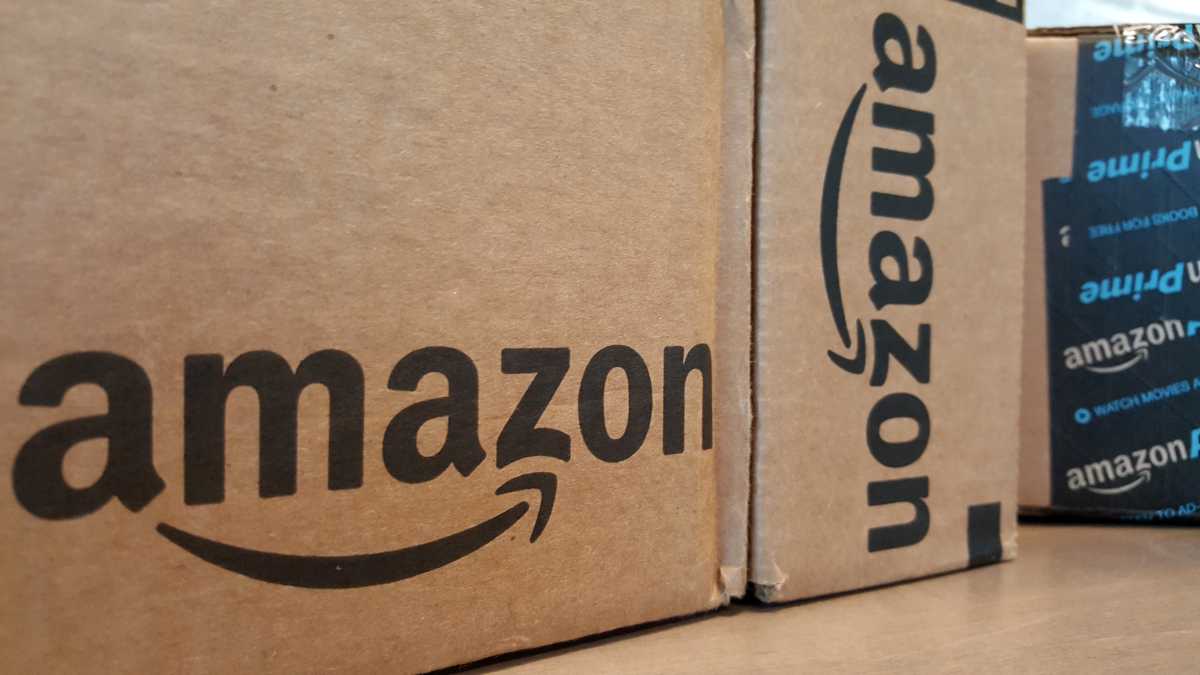 And a huge part of their business model hinges on Amazon Prime. You may have heard of it. It's a subscription service that incentivizes and rewards shopping through Amazon. Prime Members get access to exclusive deals and bonus perks, like access to Amazon's Prime Video streaming service.

If you're considering signing up for Amazon Prime in Australia, here's everything you need to know before you pull the trigger.

How is Amazon Prime different in Australia? Martyn Williams

In the US, Amazon Prime has an enormous presence. However, the logistical and infrastructure realities involved mean that what Australian Amazon Prime members get for their subscription fee is slightly different to what American Amazon Prime members do.

For one, the amount of items on Amazon US that are covered by the free and fast shipping bonuses that your Prime subscription gets you is much larger than those on Amazon's Australian storefront.

Expedited deliveries are also a lot faster for US-based Amazon Prime members. In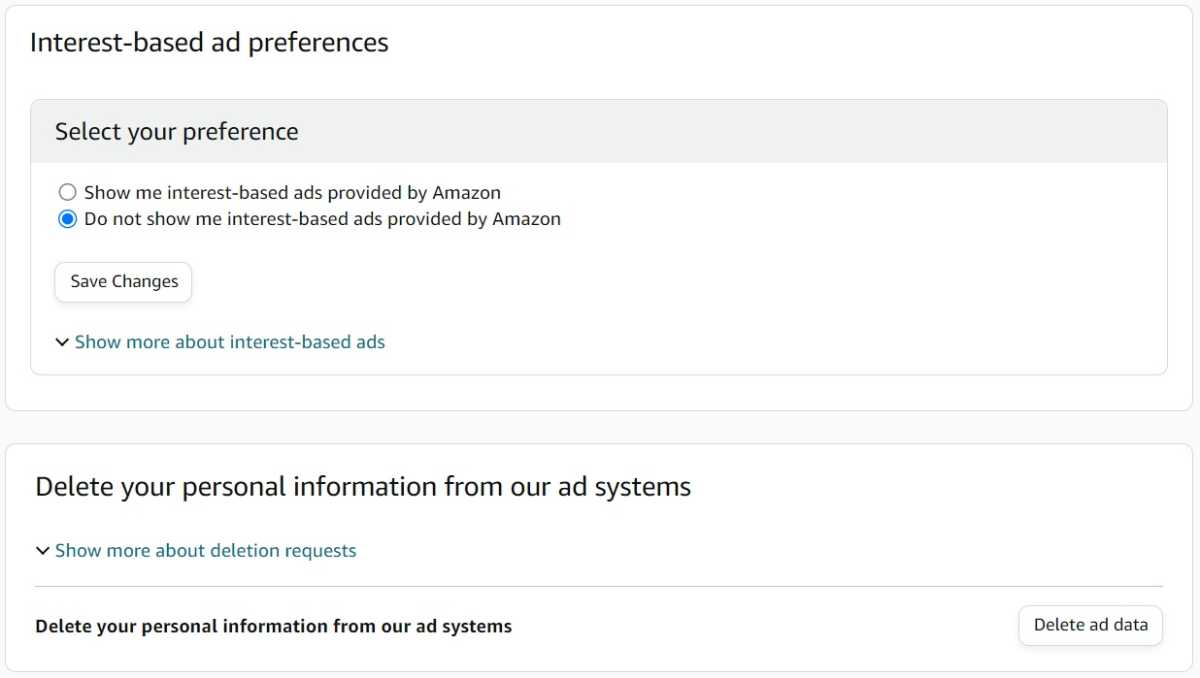 Look in the right places, though, and much of this data collection can be minimized or prevented, and you can even opt out of Amazon's targeted ads entirely. If you're an Amazon customer in any capacity, it's worth taking a minute to sweep through the company's labyrinthine privacy menus and put some limits on its vast data collection apparatus.

Opt out of Amazon's targeted ads Jared Newman / Foundry

First, visit Amazon's Advertising Preferences page and select "Do not show me interest-based ads provided by Amazon." This will prevent the items you buy on the site from creepily following you around the web.

While here, you can also hit the "Delete ad data" button to remove existing information from Amazon's ad systems.

Limit Alexa data collection

Fitness inspiration is everywhere. Here's how to see less of it if it's negatively impacting your body image, eating habits or social media use.