There's never been a better time to flood your house with music, thanks to new Google speakers.
China on Sunday said it aims to become a "great power" in the online world and took a swipe at Washington on trade, kicking off its annual conference promoting the Communist Party's controlled and censored version of the internet. US-China rivalry is increasingly playing out in the digital sphere, as Beijing pursues dominance in next-generation technology while Washington takes measures to cripple Chinese tech firms like Huawei. China heavily monitors and censors its internet, with US titans Facebook, Twitter and Google all hidden behind a so-called "Great Firewall" that also blocks politically sensitive content.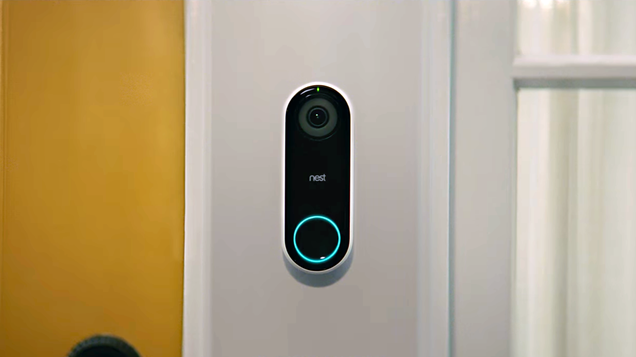 It seems like Google's getting into the Halloween spirit. A recent update for its Google Nest app—where users can control the company's recently rebranded line of smart home products—hints at upcoming festive themes, the first of which appears to be some frightening new ringtones for the Nest Hello Doorbell.


Read more...


It's been a long three years since Google introduced its Google Wifi mesh router. After a messy reorganization in which Nest lost its semi-autonomy to become Google's smart home brand, the company introduced the new Nest Wifi at its Made by Google event in New York on Tuesday.

Google Nest VP and general manager Rishi Chandra didn't specifically describe the Nest Wifi as a mesh router, but he did say the system would consist of a router that plugs into your broadband modem or gateway, and a satellite he called Point. According to Chandra, a Nest Wifi router and a single Point should be sufficient to cover 85 percent of households. According to this page on the Google Store, the Nest Wi follows the IEEE 802.11s standard for mesh networking, so I presume it's an 802.11ac router.

To read this article in full, please click here


Google Fi, the search giant's cellular service, offers simple smartphone plans that can save you money and now even run on iPhones—but it isn't fast enough to keep up with the big carriers.
Top results from Google search for 'Momo Challenge' by Larry Magid Several years ago, David Finkelhor, director of the University of New Hampshire's Crimes Against Children Research Center gave a talk and wrote a paper called The Internet, Youth Safety and the Problem of "Juvenoia." His argument, based on his extensive knowledge of actual online risks to children, was that there is an "exaggerated fear about the influence of social change on children and youth," which manifests itself whenever new technology emerges. Back then it was the internet, the web and social media. It still is but now we can add games and mobile apps. The latest bit of hysteria is centering around two stories: a deadly game called Momo Challenge and another called Deleted that The Sun, a British tabloid, called "a chilling new online suicide game targeting kids." Momo Challenge According to the Times of India, "the Momo challenge was initially started on Facebook but is now spreading via Whatsapp." The article describes Momo as "a social media account on WhatsApp, Facebook and Youtube." The paper said that "several web security blogs describe the Momo game as a social engineering attack which may not necessarily be real, but [...]