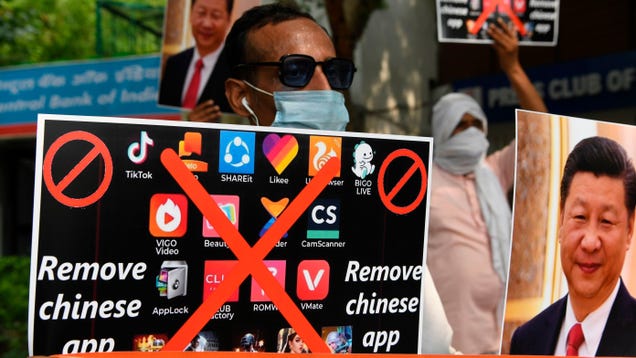 The Indian army has upped the app purge and requested that personnel delete their accounts on virtually all major social platforms, Indian media is reporting. The list of 89 apps include, unsurprisingly, China-affiliated TikTok and all Tencent gaming apps, but also Facebook, Tinder, Instagram, Tinder, Snapchat,…

Read more...


An investigator for the U.N. Human Rights Council urged member states on Thursday to pressure Saudi Arabia to free women activists before a G20 nations summit which Riyadh will be hosting in November. At least a dozen prominent women's rights activists were arrested in Saudi Arabia in 2018 as it lifted a ban on women driving cars, a step that many of the detainees had long campaigned for. In a speech to the council in Geneva, Agnes Callamard, the U.N. special rapporteur on extrajudicial, summary or arbitrary executions, said Saudi Arabia should release "prisoners of conscience, women, human rights defenders that are currently in prison for demanding the right to drive".


President Donald Trump will sign three executive orders on lowering prescription drug prices, White House Chief of Staff Mark Meadows said on Thursday. "This president is going to do three different executive orders that will substantially make sure that the average American gets to pay less for their prescription drugs," Meadows said in an interview on Fox Business Network. Meadows did not give details and did not say when the executive orders would be signed.



RELATED ARTICLES
Apple at WWDC introduced a new version of tvOS, the software that's designed to run on the fourth and fifth-generation Apple TV models. tvOS updates are often more minor in scale than iOS, watchOS, and macOS updates, but tvOS 14 has some useful new features.


The president signals he's prepared to shield his longtime adviser from prison time, but Stone has little support in the White House.



RELATED ARTICLES